To avoid any guesswork and unpleasant surprises, just request a free pricing estimate, and we'll reach back with a quote in just a business day. Your new interior painting project in Reston, VA, was delayed enough!
In Reston, VA, the interior painting cost begins at $3,000. For an average-sized home, a comprehensive interior paint job starts at $8,500, depending on complexity and materials.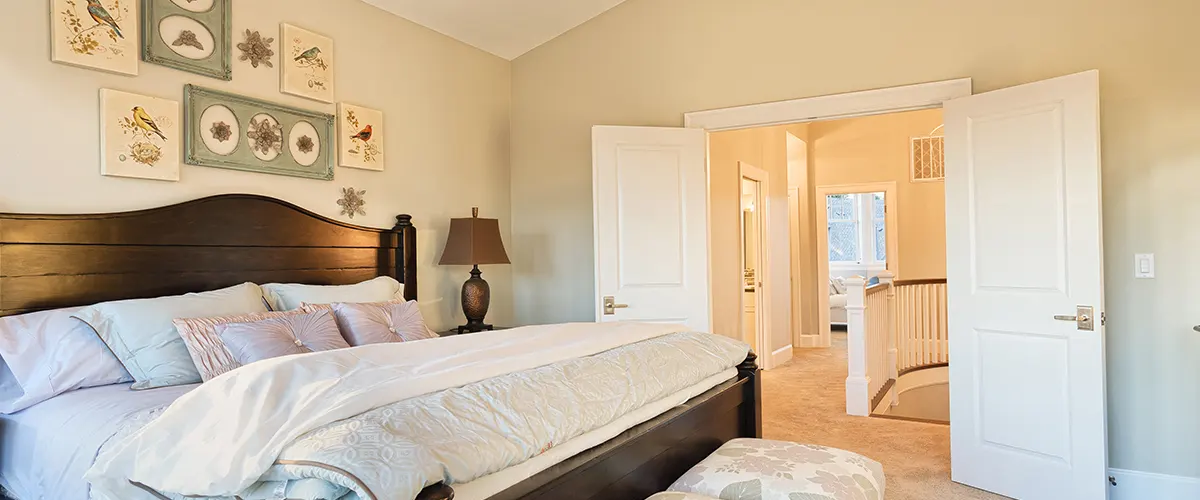 The Typical Interior Painting Cost In Reston
The cost to paint the interior walls in your home is influenced by the size of the rooms, the layout, and the type of paint you choose. Special requests like a more intricate finish or stucco repairs will also increase the final price.
Here are some cost averages based on different areas' sizes.
| Area Size | Average Overall Cost |
| --- | --- |
| 800 sq. ft. | $1,600 - $4,000 |
| 1000 sq. ft. | $2,000 - $5,000 |
| 1200 sq. ft. | $2,400 - $6,000 |
| 1500 sq. ft. | $3,000 - $7,500 |
| 1800 sq. ft. | $3,600 - $9,000 |
| 2000 sq. ft. | $4,000 - $10,000 |
| 2500 sq. ft. | $5,000 - $12,500 |
| 3000 sq. ft. | $6,000 - $15,000 |
* After our in-home consultation, you'll get a detailed quote that covers every aspect of your painting job. Regardless of your budget, we can work around it and give you a quality paint job without sacrificing anything!
Labor Costs By Room Type In Reston
Creating an exquisite living environment comes with a financial investment. The expense of painting a standard living room can vary, typically falling within the range of $800 to $1,500.
 Kitchens and bedrooms, depending on their size and complexity, may require a budget ranging from $1,500 to $2,500. Meanwhile, bathroom interior paintings can be expected to cost anywhere from $1,000 to $2,000.
| Room | Average Cost |
| --- | --- |
| Interior Door | $75 - $150 |
| Bedroom | $350 - $850 |
| Master Bedroom | $1,000 - $2,000 |
| Bathroom | $1,000 - $2,000 |
| Kitchen | $1,500 - $2,500 |
| Living Room | $600 - $2,000 |
| Apartment / Condo | $1,000 - $5,000 |
| 1,500 SF House | $1,300 - $4,400 |
| 2,000 SF House | $1,600 - $5,600 |
| 2,500 SF House | $1,800 - $6,300 |
Before
After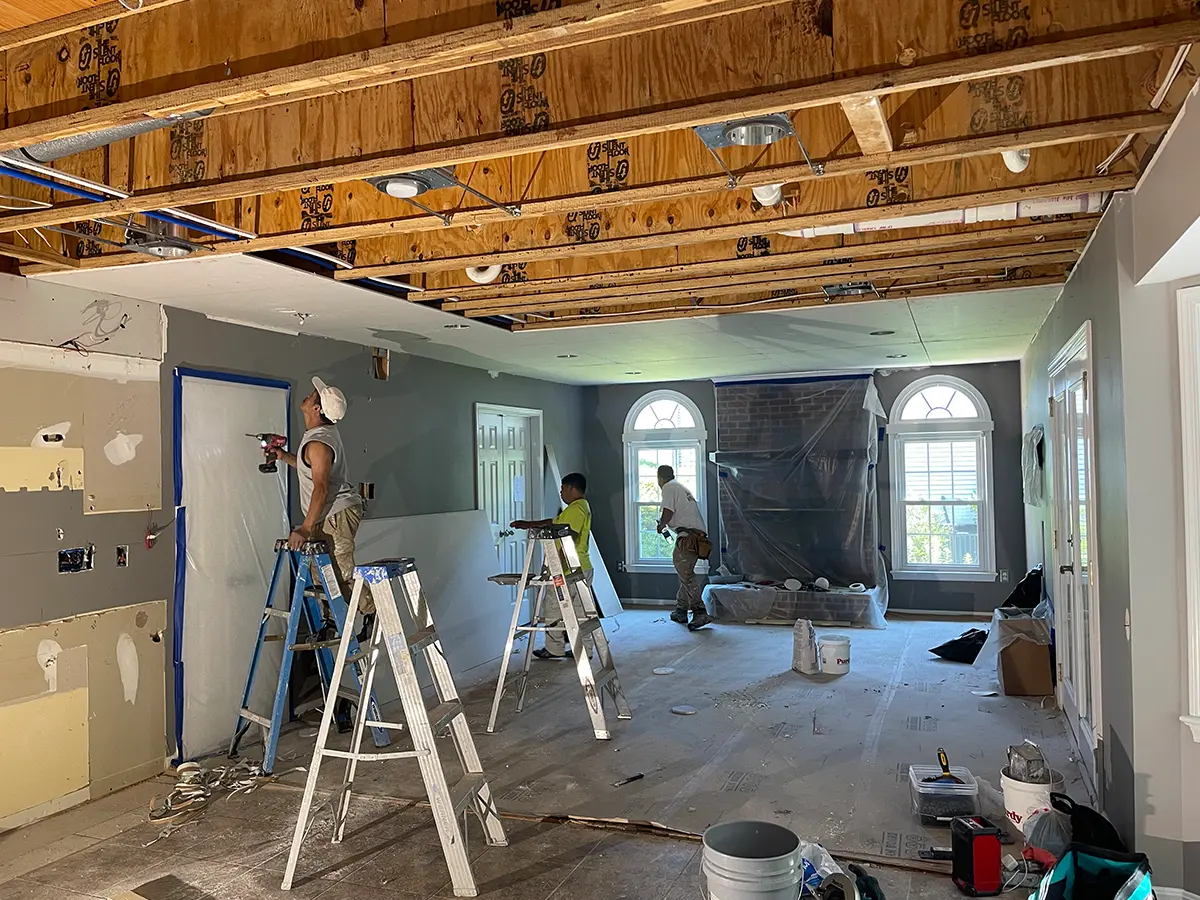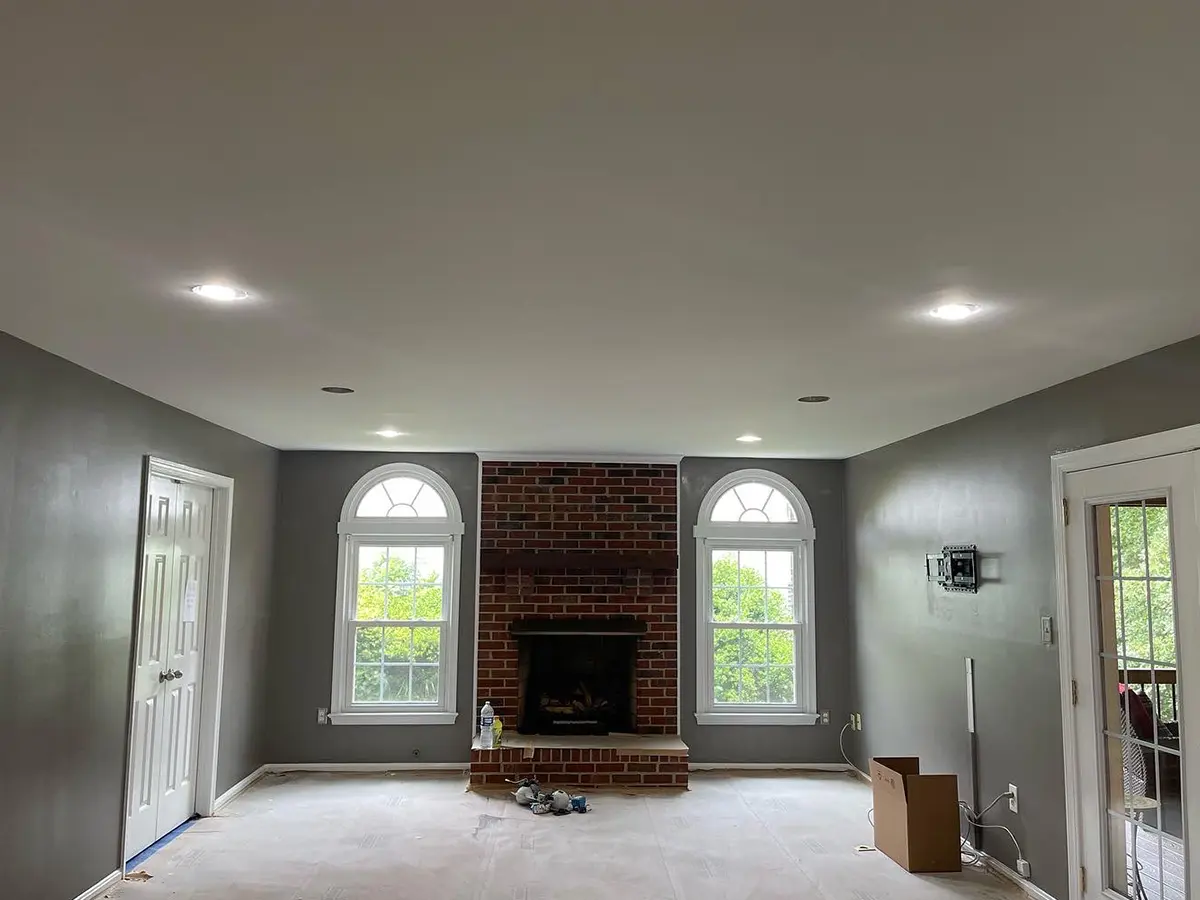 Ceiling Replacement And Living Room Paint In Herndon, VA
This 1200sqft interior painting project included:
The project was quoted at $10,500.
Types Of Painting Finishes
Our interior painting services are designed to radically transform your home's interior, giving you an extensive range of finishes that will match your vision. During the consultation, you'll enjoy a large color selection and a multitude of finishes to choose from to ensure you're getting the look you've always wanted.
Matte Finish Interior Paint
For a non-reflective paint finish, opt for matte or flat paint. These types have a higher concentration of pigment, resulting in better coverage and fewer coats needed. This not only saves you time but also reduces costs.
Our paint finish is ideal for walls with scratches or nail holes, as it effectively conceals them without causing further damage. Whether it's for indoor or outdoor use, we guarantee that the final result will meet your expectations.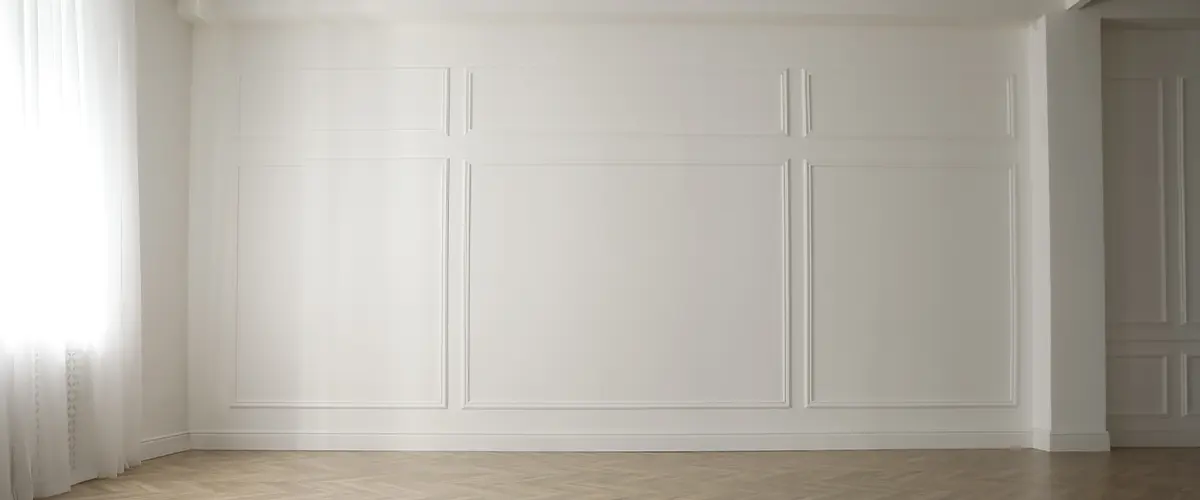 Interior Painting with Textured Finish
Elevate your walls with luxurious textured paint finishes to enhance their appeal. Select from a variety of textures, such as fabric or brick, that perfectly complement your home's décor. For a truly captivating effect, indulge in the beauty of metallic textured paint, creating walls that exude a breathtaking charm.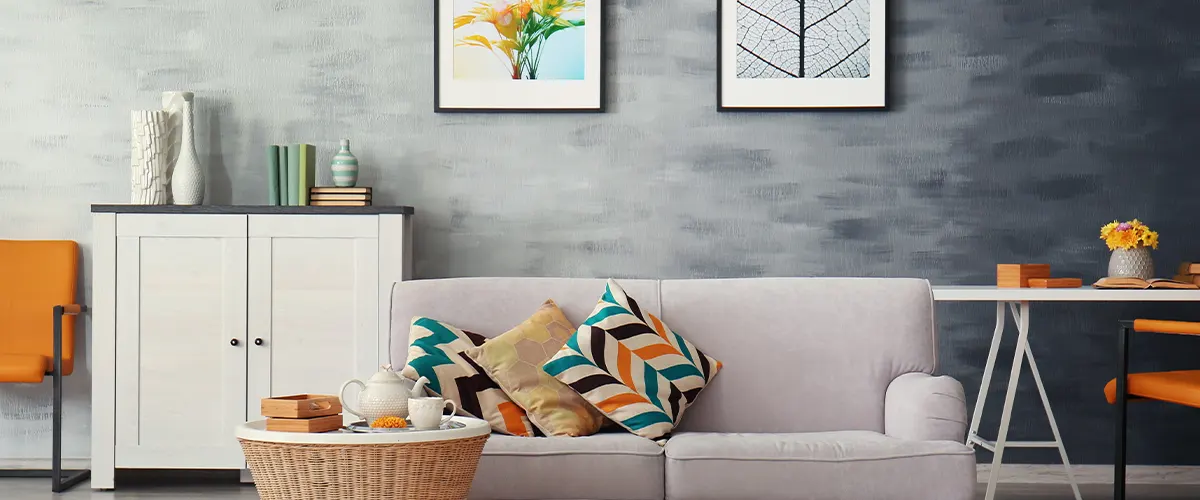 Satin Finish For Interior Painting
Satin paint offers a subtle, pearlescent sheen that combines the best qualities of eggshell and gloss finishes. It's particularly well-suited for areas with less light, such as bathrooms, kitchens, and hallways, as it creates a warm and inviting ambiance. If you desire a luxurious texture with a hint of gloss, satin paint is the perfect choice. Its radiant quality enhances the beauty of any surface, akin to pearls on a canvas.
Furthermore, its smooth and even finish simplifies the process of identifying and rectifying mistakes during application. Discover our wide range of options now and find the perfect one for you!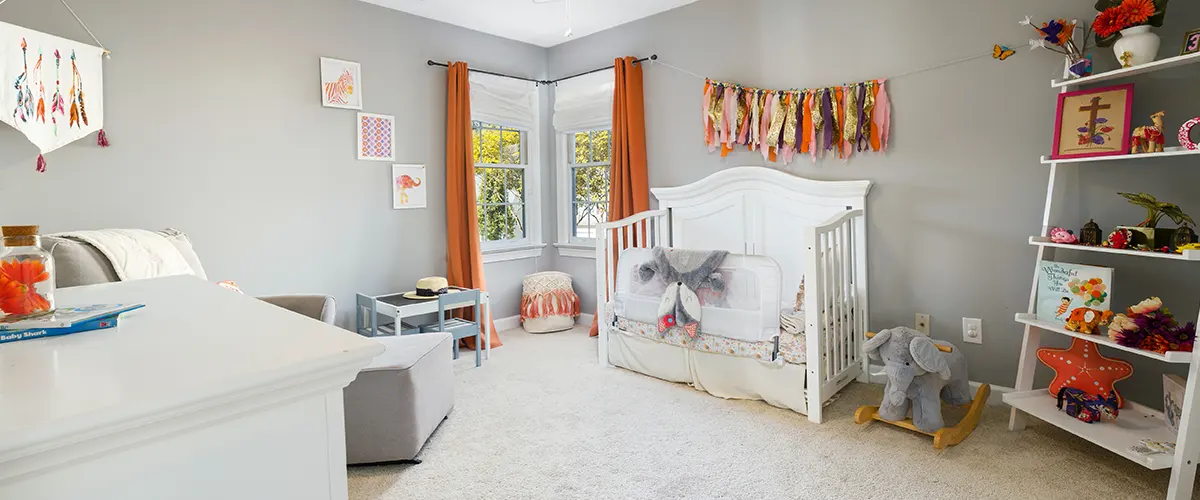 Eggshell Finish for House Interior
For a contemporary and sleek wall finish, consider using eggshell paint. This type of paint offers a smooth and refined appearance while also providing durability and easy maintenance. Additionally, it effectively hides any imperfections on the surface. Homeowners particularly appreciate the well-balanced features that eggshell paint brings to their living spaces.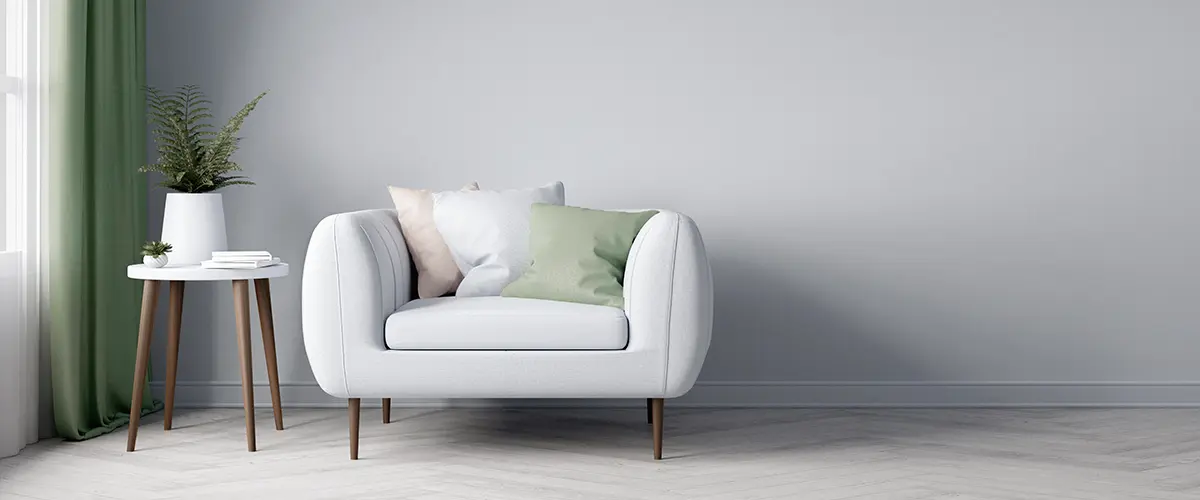 A Superior Painting Service At A Fair Price
EG Contracting gets you an exceptional interior painting service in Reston, VA, that's 100% going to elevate your space and make it feel truly yours. With us, you'll get access to the best paints in the market, at the best price you'll find them
An interior painting in Reston, VA, starts at $8,500 for an averaged-sized home. This price can be lower or higher, depending on your paint preferences and scope of work. You can get an accurate estimate by contacting us!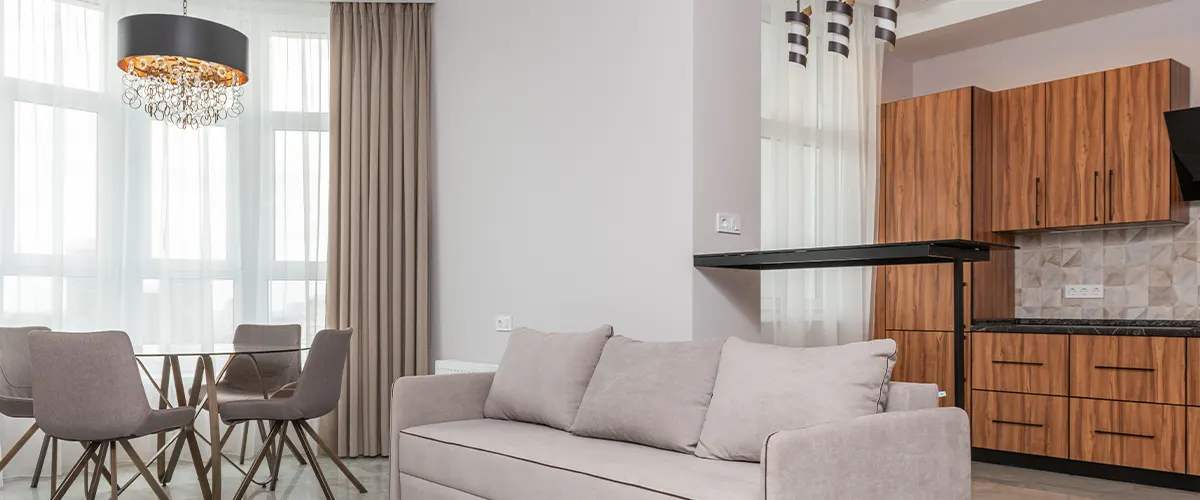 Give Your Home A New, Better Look