Painting your bathroom can transform it from a tired and outdated space to a bright, modern, and inviting one. Whether you are looking for a complete overhaul or just want to change up the accent walls, bathroom painting is an easy and inexpensive way to get started.
We'll cover everything you need to know before getting started on your project including tips for preparation and execution and types of paint and color options. Read on if you're ready to finally make those long-overdue changes!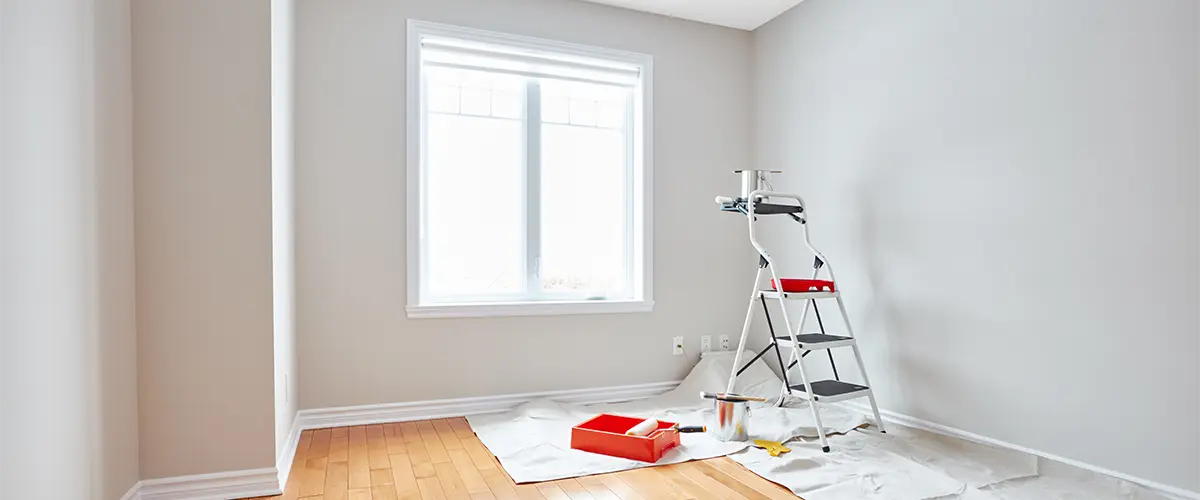 Types Of Paint For Your Bathroom
When painting your bathroom, choosing the right kind of paint is crucial. Bathrooms are notorious for their high humidity levels, meaning moisture-resistant paint is essential to prevent peeling, cracking, and molding.
With so many bathroom paint options available in the market, choosing the perfect one that aligns with your vision can be overwhelming. We have delved deep into the world of bathroom paint and examined each type's unique features to help you make an informed decision.
This water-based wonder has so much to offer: speedy drying time, easy clean-up, and low VOC emissions (AKA, it's better for the environment). The variety of sheens it comes in makes for a totally customizable look.
Why settle for just one boring color in your bathroom when you could have a whole array of satin, eggshell, and semi-gloss finishes?
Unlike regular water-based paints, oil-based paints are known for their incredible durability and resistance to moisture. Perfect for shower and bathtub areas that are prone to extreme humidity levels.
But be cautious, as oil-based paints take longer to dry and have a distinct smell that may overwhelm those with respiratory problems.
In your search for the perfect bathroom paint, consider the incredible power of epoxy paint. This two-part paint packs a punch with its unbeatable moisture resistance, ensuring your bathroom will stay in top shape for years. It boasts a high-gloss finish, making your tile shine like brand new.
And cleaning? A breeze!
With its durability and easy-to-clean capabilities, you won't ever have to worry about repainting your bathroom anytime soon. Upgrade your bathroom into a sleek, modern masterpiece with the power of epoxy paint.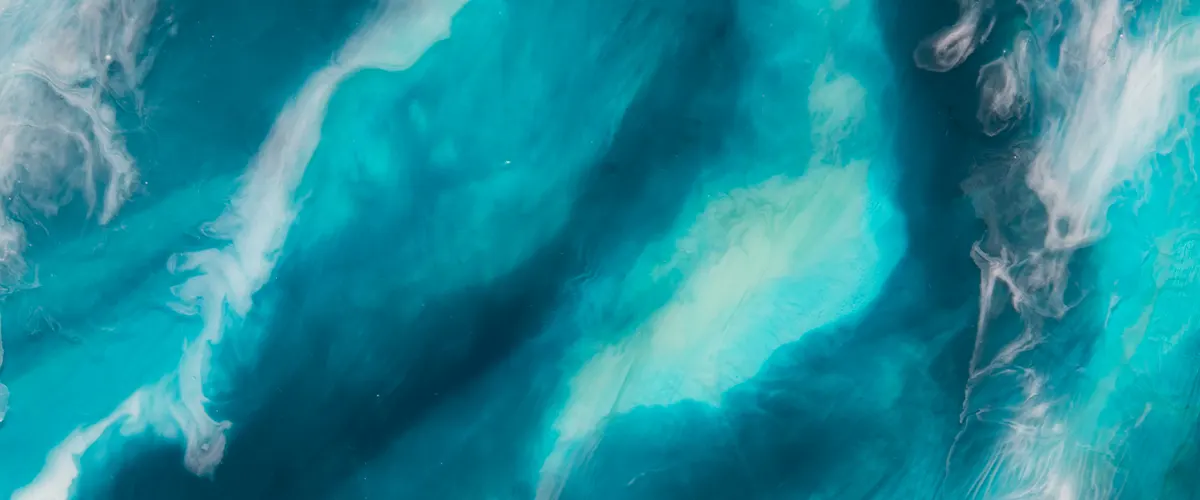 Prevent your bathroom from becoming a breeding ground for pesky mold and mildew with mold-resistant paint. This specially-designed paint contains powerful fungicides and mildewcides that work to inhibit mold growth in high-moisture areas.
It's available in both latex and oil-based formulas, giving you plenty of options to choose from. Why settle for a drab, moldy bathroom when you can keep it looking fresh and clean with this innovative solution?
Revamp your bathroom walls with moisture-resistant and durable satin paint. It's not just any regular paint – it has a subtle sheen that adds depth and dimension to your space.
A popular choice for high-traffic areas, it's also easy to clean, so you won't have to worry about frequent touch-ups and maintenance.
With its highly reflective finish, semi-gloss paint looks great and offers durability, moisture resistance, and ease of cleaning. It's ideal for areas with high humidity levels, making it the perfect choice for your shower or bathtub.
Upgrade your bathroom with a trendy matte paint that can camouflage all the flaws and give an ultra-smooth finish to your walls. It's perfect for low-traffic areas like the ceiling, providing a sophisticated look to your bathroom.
Keep in mind that matte paint is not as moisture-resistant as other options, so avoid applying it to high-traffic areas.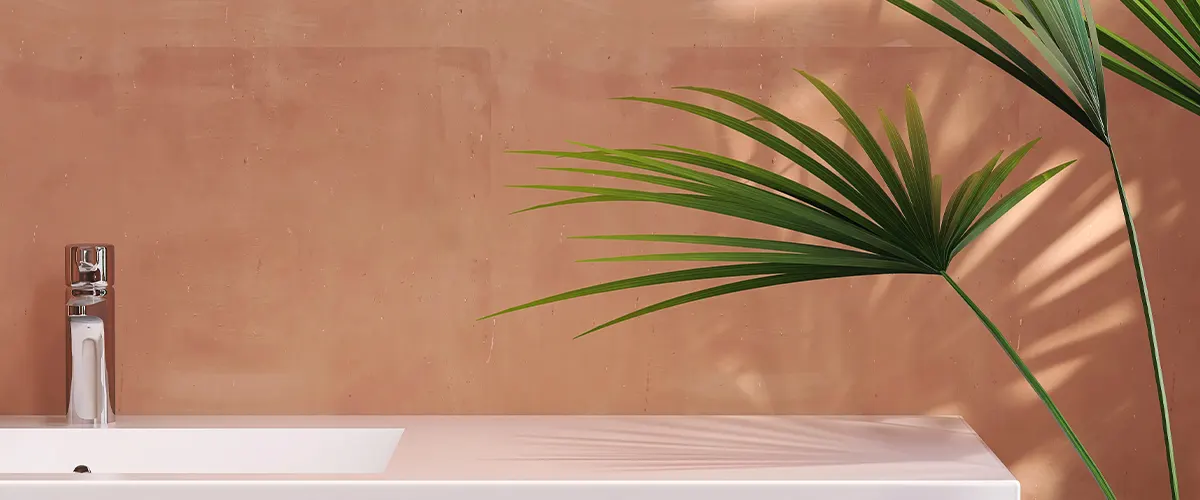 What Paint Color Should You Choose For Your Bathroom Walls?
According to Pantone, Viva Magenta is the color of the year in 2023! While this might be too bold for your bathroom walls, there are some foolproof options if you're still pondering what color to choose.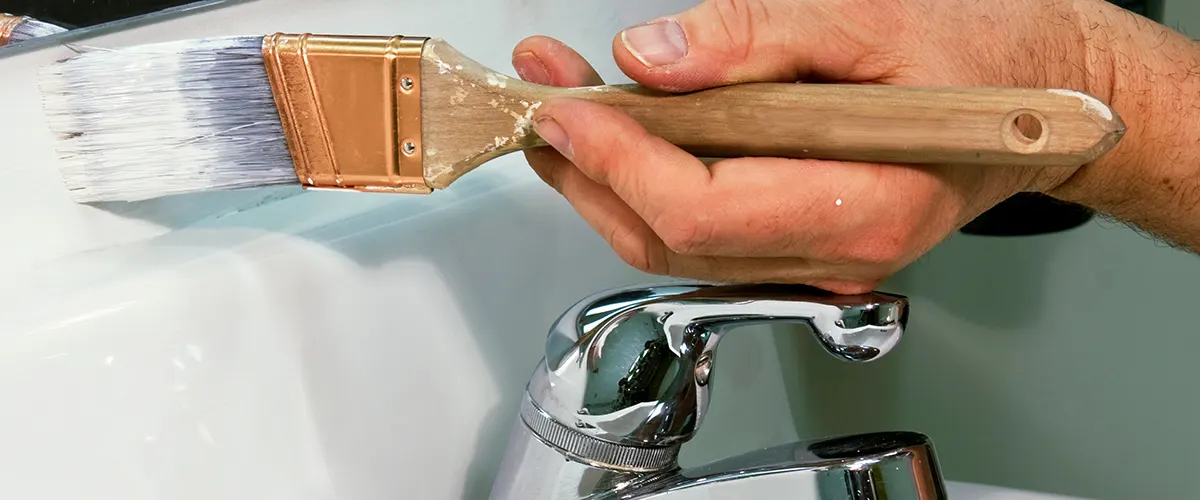 – A bathroom of any size can benefit from painting the walls white. It works well with many different accent colors and can make a room appear more open and airy.
– Gray, particularly pale gray, is a popular choice for bathroom decor because of the soothing effect it can have. It's adaptable because you may use it with either cool or warm accent colors.
– Color your bathroom a relaxing shade of soft blue for a spa-like experience. It creates a light and airy atmosphere when combined with white or natural wood accents.
– The restroom is a popular place to use sage green because of its calming effect on visitors. When combined with wooden elements, it can help to set a relaxed, natural tone.
– Bathrooms are increasingly being decorated in blush pink because of the calming and feminine atmosphere it may evoke. It may produce a warm and welcoming ambiance when combined with white or gray accents.
– Navy blue is a daring and elegant color that may give a bathroom a sense of depth and perspective. When paired with white or brass accents, blue can make for a posh, somber setting.
Tips For Clean Bathroom Painting
With some easy prep and careful attention, painting your bathroom can be a clean and rewarding project. Remember that EG Contracting Services offers no-stress bathroom painting for you to enjoy every second of your free time away from nasty odors and paint splatters!
Gather Supplies: Before you start painting, gather all the supplies you will need. This will help you avoid running back and forth to get supplies and minimize the risk of drips and spills. Invest in quality paint rollers, good paint brands with paint formulated for bathrooms, at least one larger and one smaller paint brush, painter's tape, a paint tray, and more.
Prep the Area: Protect your fixtures, cabinets, and floors with drop cloths or plastic sheeting. Cover any exposed areas with tape to prevent paint from getting on them. Remove any items from the bathroom that may get in the way, such as towels, shower curtains, and rugs. If you can, remove your towel racks or cover them up entirely to avoid paint stains. Cover your toilet tank, your bathroom vanity, take down any wall art, and make sure everything that should be clean by the end of the process is covered in or with sometimes. Trust us when we say this makes cleaning after a paint job much easier.
Clean and Prep the Walls: Clean and prep the walls before you start painting. Remove any dirt, grime, or mildew with a mild detergent and water solution. Once the walls are clean, let them dry completely before painting. If you notice any cracks or nail holes in there walls, fill them up (with concrete or wood filler) and level them with a putty knife, then sand down the surface when they're all dried up. This ensures that your fresh coat of paint looks amazing!
Use a Primer: Using a primer is essential when painting your bathroom. It helps the paint adhere better to the walls, prevents stains from bleeding through, and ensures a more uniform finish. Apply a thin coat of primer and let it dry completely before applying paint.
Carefully Paint Your Bathroom: Want to achieve a smooth and drip-free paint finish? The key is not to overload your brush or roller and to use long, smooth strokes. Avoid going over the same area multiple times and keep a damp cloth handy to wipe away any drips quickly. Remember that any paint job requires at least two coats.
Ventilate the Bathroom: Open windows and turn on a fan to help ventilate the bathroom when you paint a bathroom. This will help reduce the fumes from the paint and make it easier to breathe.
Clean Up: After completing your painting project, it's important not to let spills or drips go unnoticed. Don't let those pesky paint splatters ruin your hard work! Instead, grab a damp cloth and clean up any messes on fixtures or floors before they can dry. And when it's time to remove the tape and drop cloths, be sure to do so carefully to avoid spreading paint around and creating even more of a mess.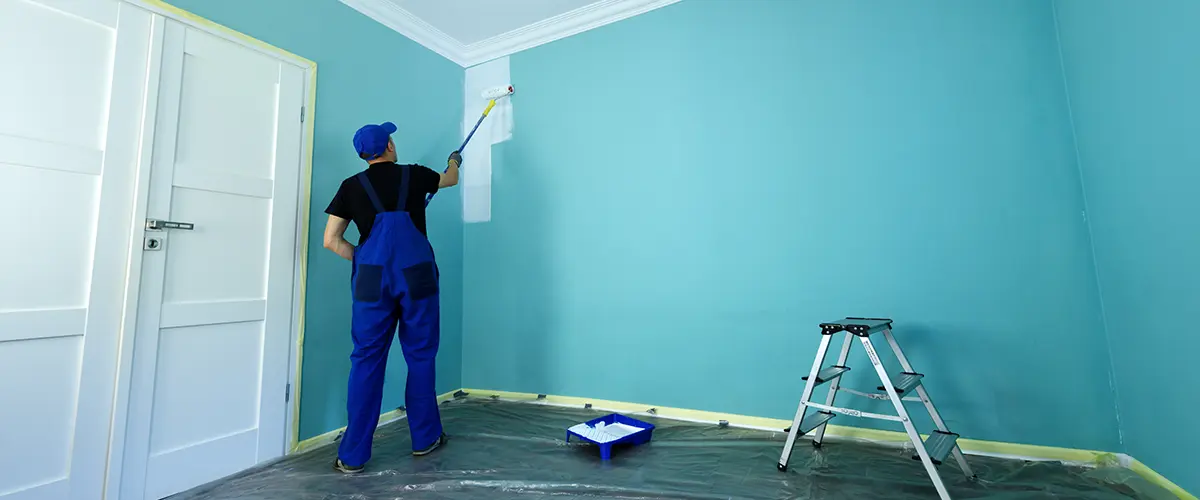 Need help from an experienced professional? At EG Contracting Services, we have a team of experts standing by to lend a helping hand.
With years of experience working on interior bathroom painting projects, we provide top-quality service while eliminating all the stress of doing everything yourself. Contact us today to get started!
At EG Contracting Services, we're professional painters that can take care of your painting needs anywhere in Fairfax, Chantilly, Centreville, and more of Virginia!
Get in touch with us today at (571) 253-5583 for a complete painting service and enjoy working with a painter that makes your project a beautiful journey.