If you're looking to work with a truly superior painting company that not only meets but exceeds expectations, then EG Contracting in Herndon is the perfect choice! 
Our exceptional attention to detail, unmatched craftsmanship, and passion for delivering outstanding results will guarantee you we can turn your space into a work of art.
Exterior paint for a 2000 sq. ft. home in Fairfax starts at $6,500 and may vary based on factors like siding damage, repair needs, color choices, and paint locations.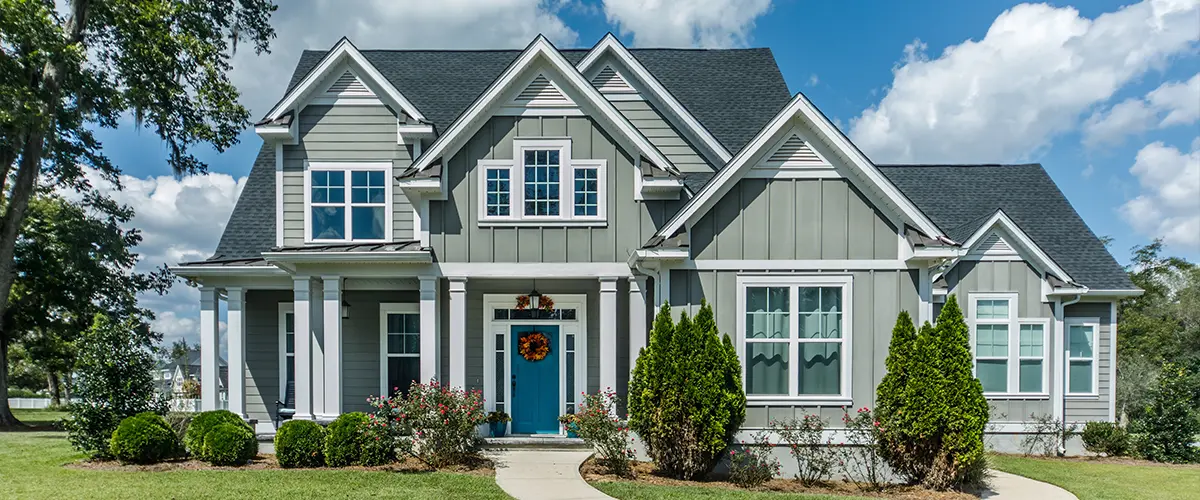 The Typical Exterior Painting Cost In Herndon
The exterior painting cost in Herndon, VA depends on several factors, like the size of your house, the materials chosen, and the desired modifications.
| Size | Average Cost |
| --- | --- |
| Small | $3,000 - $4,500 |
| Medium | $4,500 - $7,000 |
| Large | $7,000 - $13,000+ |
EG Contracting is your trusted partner for any painting project you want to start. After our in-home consultation, you'll get everything you need to start the project and get this sweet upgrade for your home.
Labor Costs By Square Feet In Herndon
To aid you in estimating the expenses, we have assembled the average costs for painting a house's exterior, taking into account the property's square footage. This valuable information will assist you in navigating the often complex task of cost determination.
| Square Footage | Average Cost |
| --- | --- |
| 1000 sq ft | $3,030 |
| 1500 sq ft | $4,544 |
| 2000 sq ft | $6,059 |
| 2500 sq ft | $7,576 |
| 3000 sq ft | $9,091 |
| 3500 sq ft | $10,605 |
Exterior Painting Costs Based On The Type Of Siding
The cost of painting the exterior of a structure depends on the material. For painted wood surfaces with peeling due to wear and tear, scraping, sanding, and a basic primer application may be sufficient.
Brick Siding Painting Costs
Painting the exterior of a brick home for the first time can cost between $7,889 and $12,583 because there are additional materials and labor costs.
Typically, these extra expenses range from $3.15 to $5.02 per square foot. It's crucial to keep in mind that masonry primer and paint are necessary as well, which can further augment the overall expenditure.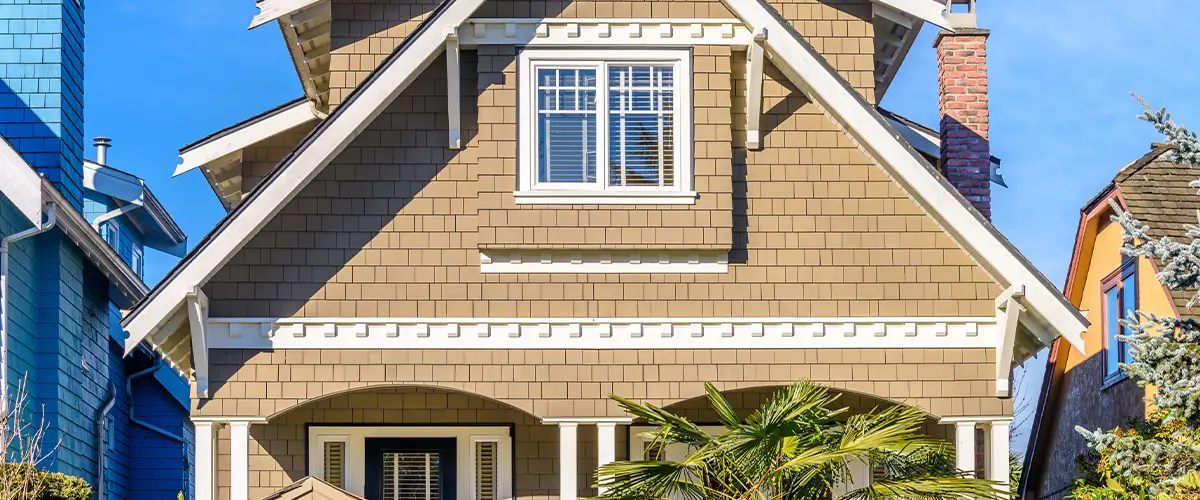 Painting Costs for Aluminum Or Metal Siding
Upgrading your home's exterior might appear costly, but choosing aluminum siding is a budget-friendly alternative. Typically ranging from $2.22 to $3.52 per square foot, the cost of repainting a two-story house can fall between $5,522 and $8,807.
It's certainly a valuable investment. Moreover, scheduling professional repainting of your home every five years can help maintain its appearance without putting a dent in your wallet.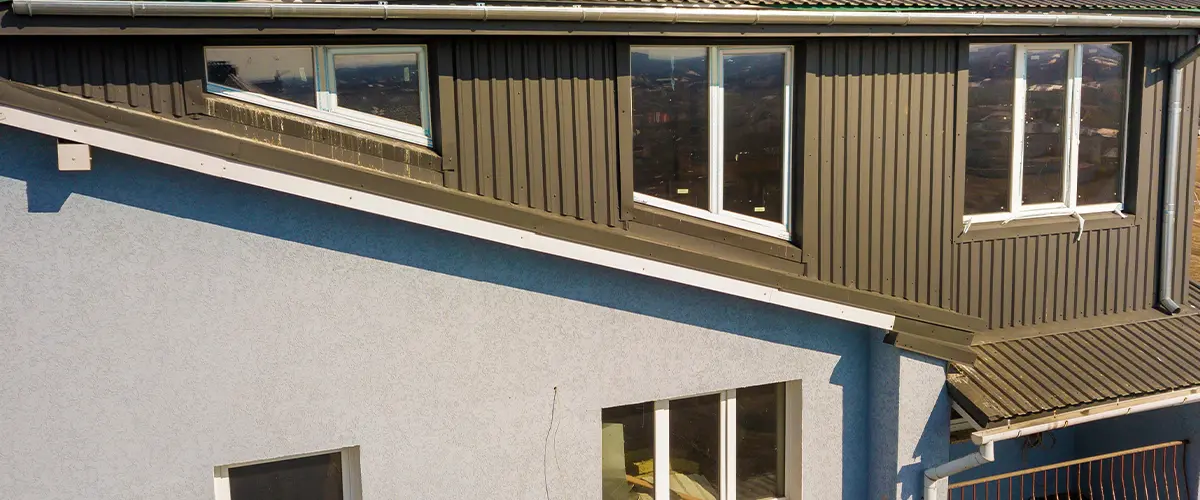 Painting Costs for Home Exterior with Vinyl Siding
Painting an average-sized house that has vinyl siding typically costs between $5,259 to $8,388.
Vinyl siding priced at $2.11-$3.35 per square foot is a budget-friendly choice, 10% cheaper than traditional wood siding.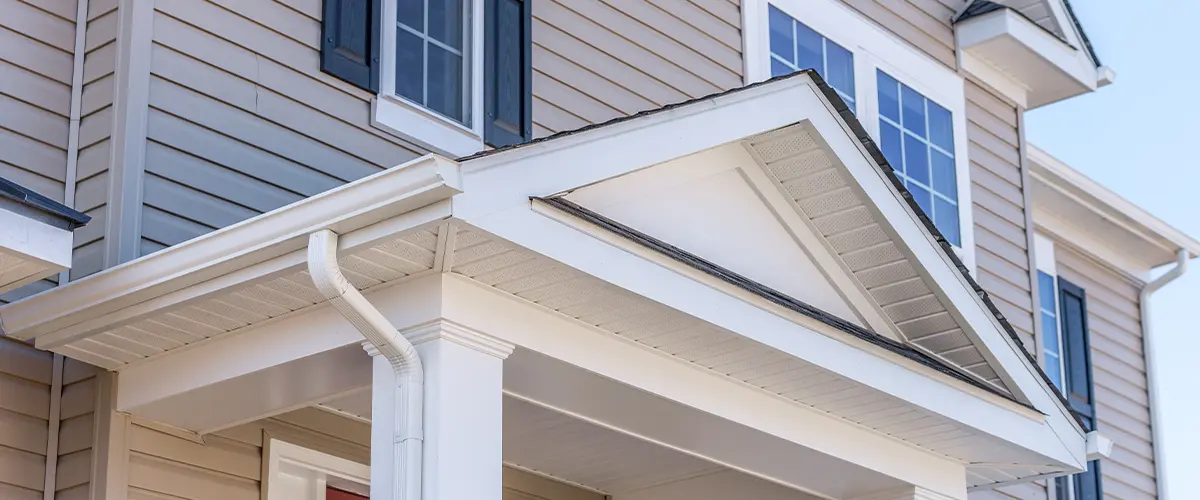 Painting Costs Estimation for

Stucco Siding
Typically, the price range for exterior stucco painting is between $6,428 and $10,253. However, if your house has a Tudor construction style for the exterior, there may be an additional 20% charge due to the added complexities involved.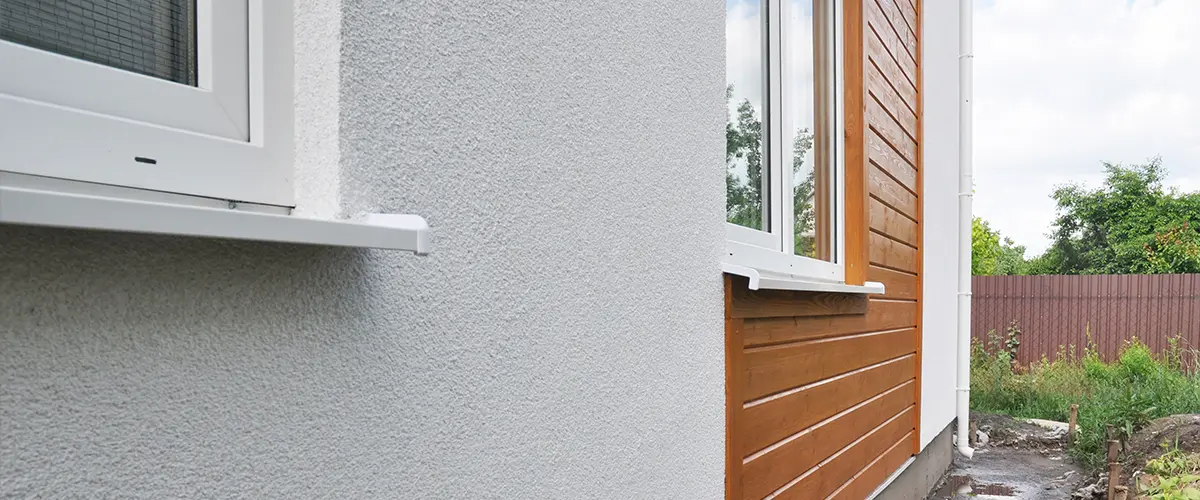 During our consultation, you'll get a wide selection of paint samples and expert guidance to assist you in selecting the ideal wall finish. To simplify the process, let's begin by discussing some common options.
Flat Paint Finish for Home Exteriors
While flat paint can fade or mildew faster due to its porous and matte qualities, it has benefits. It can hide imperfections on old walls. Note that this finish is suitable for exterior surfaces only.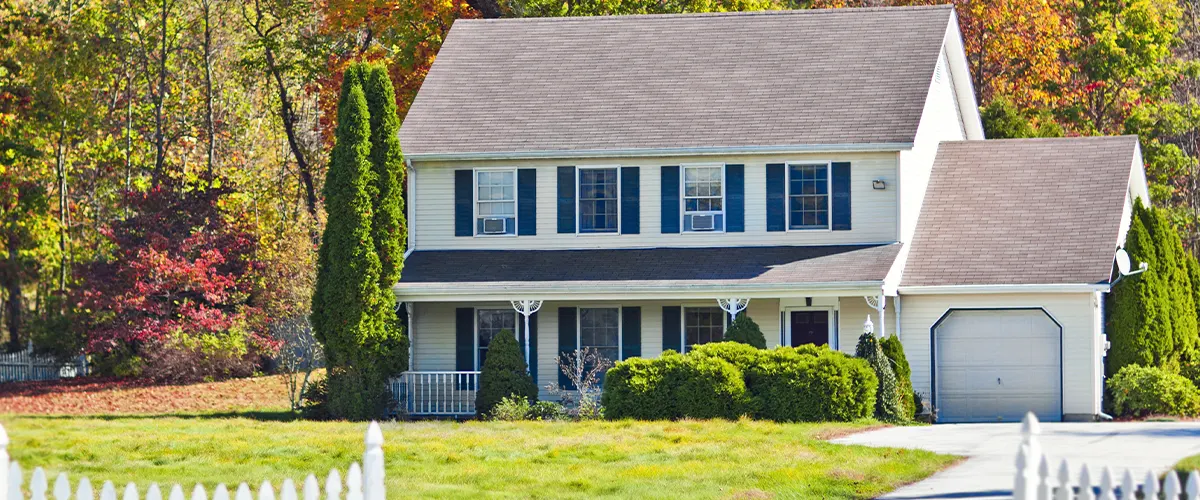 Eggshell Paint Finish for Home Exteriors
Homeowners increasingly prefer eggshell paint for its durable semi-gloss finish, easy maintenance, and long-lasting appeal. Regular power washing is essential to maintain the pristine look of eggshell-painted surfaces. Moreover, this type of paint has the potential to enhance your home's exterior and overall decor.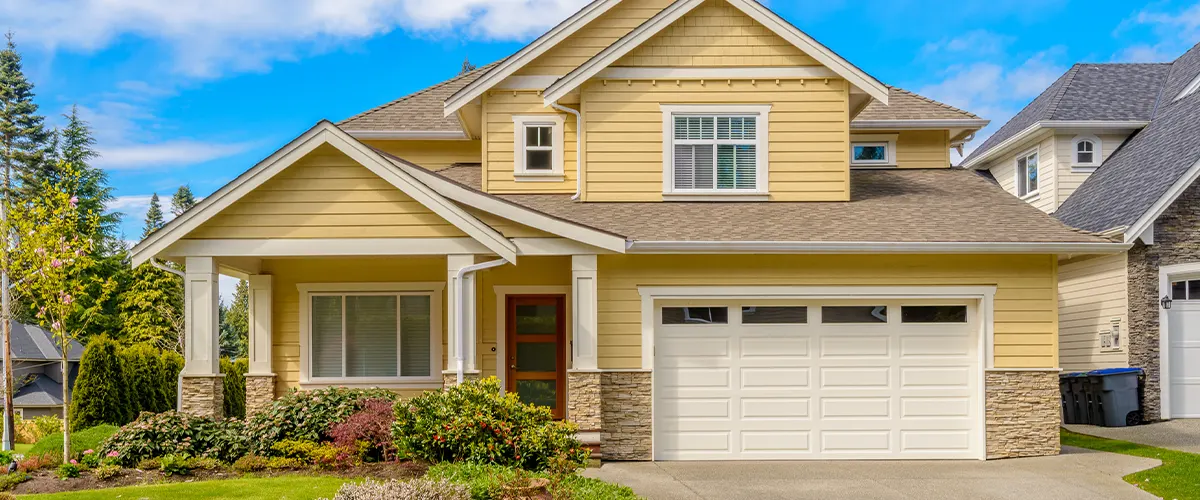 High-Gloss Finish for Home Exteriors in Herndon
High-gloss paint delivers vibrant and durable colors, but it's not ideal for all walls. Professionals suggest using it on smaller areas like doors or molding. Applying it to larger surfaces may yield an inauthentic look and highlight imperfections.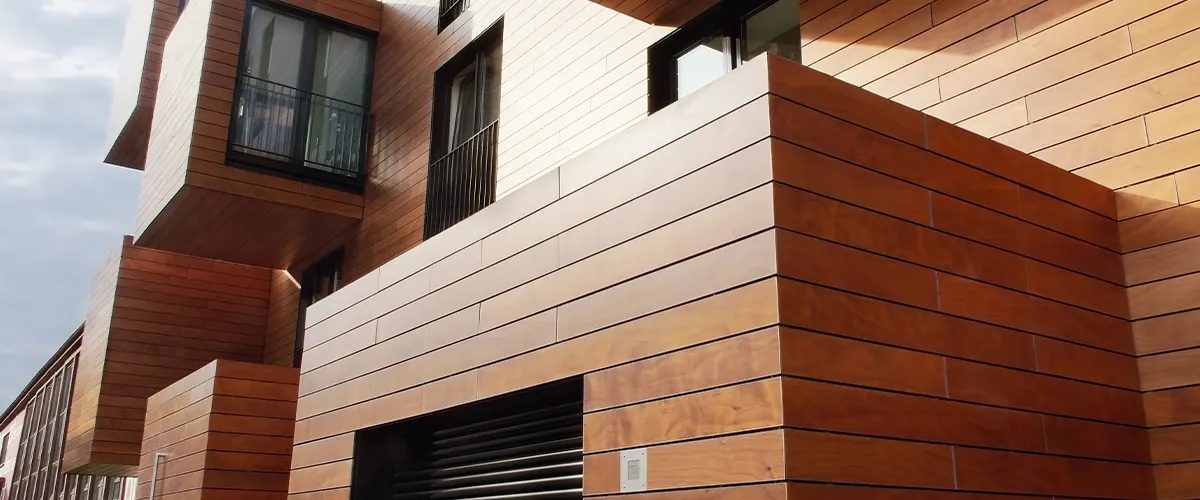 Semi-gloss Finish For Herndon Homes
Semi-gloss paint provides a shiny finish for exterior walls. It's durable, easy to clean, and can withstand different weather conditions. Ideal for adding elegance to home trim details.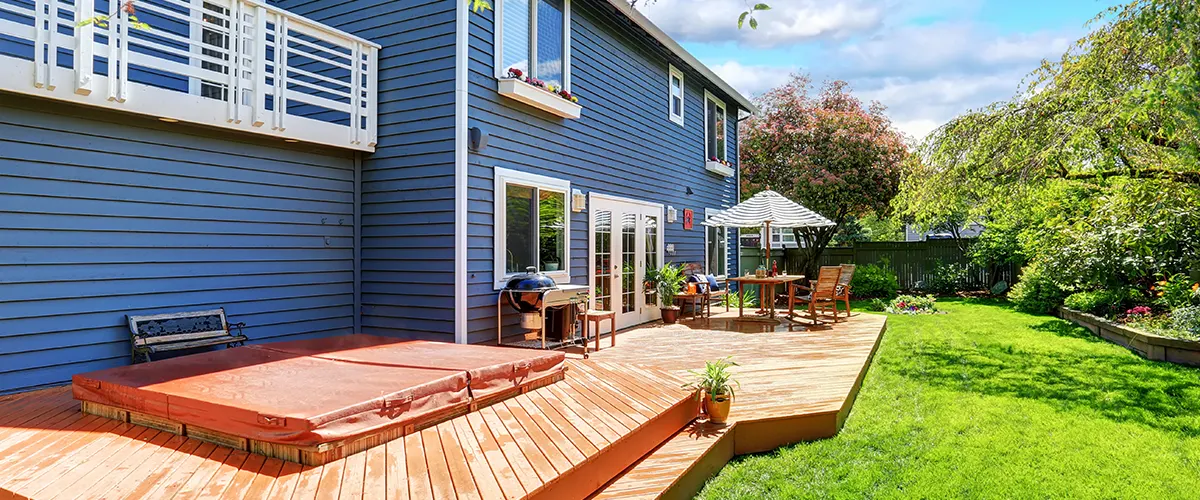 World-Class Paint Jobs From Local, Trustworthy Pros
At EG Contracting, we value the importance of your exterior painting project in Herndon. That's why we carefully select top-notch professionals to handle it, guaranteeing exceptional results.
Experience the delight of a freshly painted home, complete with speed and precision, leaving no room for compromise. Your satisfaction is our utmost priority.
With us, you're getting: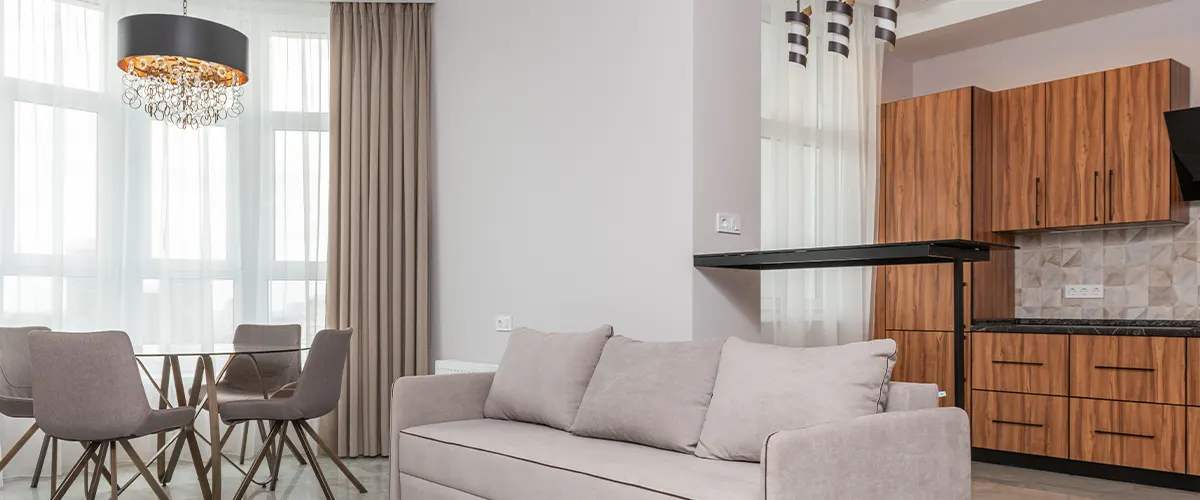 An Exterior Painting Service That's Fully Worth It