When you're searching for an exterior painting company that provides unparalleled services and makes your house feel like home, look no further than EG Contracting. We provide homeowners with a top-quality exterior painting service that is unrivaled in the industry–a feat made easier by our continuous efforts to break new ground and raise standards.
Meticulous prep work is essential for a lasting paint job, which is why we take extra time to protect and isolate unpainted areas as well as repair any damages before beginning the project. This ensures a perfect end result every time.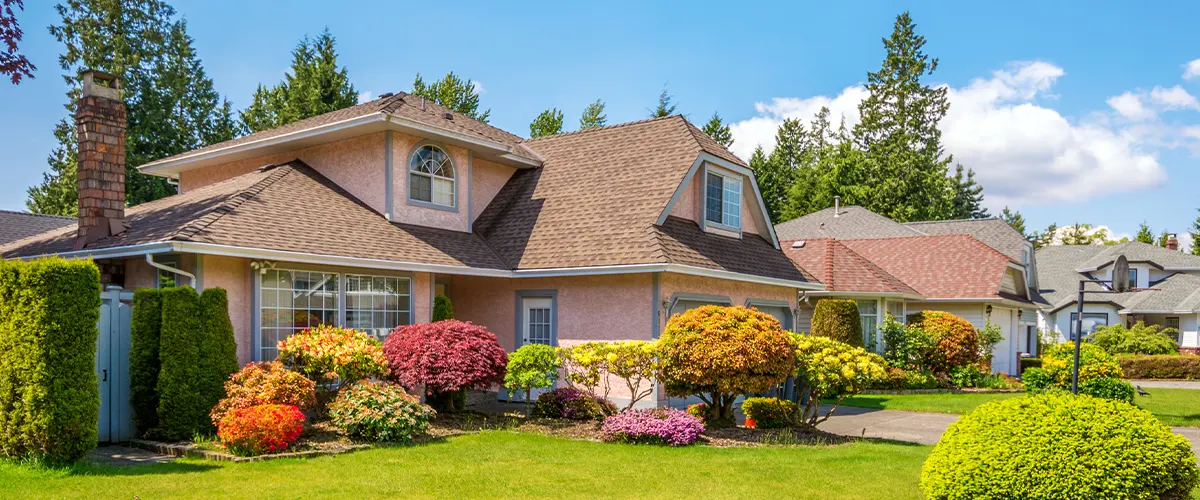 The Typical Exterior Painting Cost In Fairfax
The price to give your home's exterior a new paint job in Fairfax varies depending on the size of your house, which materials you want to use, and any unique changes you request. Additionally, bigger projects often come with a steeper cost.
To get an idea of how much this might set you back, take a look at our average exterior painting costs below according to different-sized homes.
| Size (square feet) | Average Cost |
| --- | --- |
| Small | $3.000 - $4.500 |
| Medium | $4.500 - $7.000 |
| Large | $7.000 - $13.000+ |
Labour Costs By Square Feet In Fairfax
Exterior painting costs are harder to estimate, so to come in your aid, we've assembled the average costs of a paint job based on the square footage of a house.
| Size (square feet) | Cost By Sqft (Avg) |
| --- | --- |
| 1000 sq ft | $3,030 |
| 1500 sq ft | $4,544 |
| 2000 sq ft | 6,059 |
| 2500 sq ft | $7,576 |
| 3000 sq ft | $9,091 |
| 3500 sq ft | $10,605 |
Exterior Painting Costs Based On The Type Of Siding
Depending on the siding or exterior material, the cost to paint it will differ. For example, if the wood has already been painted, you might just need a quick prime after scraping and sanding off any peeling areas
On average, it'll cost you anywhere from $7,889 to $12,583 to paint an exterior brick home that hasn't been painted before. This is pricier than your regular ol' exterior paint job because painting brick requires additional time and materials for coating. Expect to pay somewhere between $3.15 and $5.02 per square foot . Plus, you'll need masonry primer and paint which can get pricey on its own accord.
The price to paint exterior aluminum siding varies depending on how much square footage your house has, with the average being $2.22 to $3.52 per square foot. In total, painting costs for an entire two-story residence done in aluminum exterior paint can range from anywhere between $5,522 and $8,807. However, for proper maintenance of your home's appearance, you should get your aluminum siding repainted every 5 years or so by professionals..
To paint vinyl siding on a home, it'll cost you anywhere from $5,259 to $8,388 on average. When broken down by square footage, painting vinyl siding costs range from $2.11 to $3.35 per sqft—10% lower than the national exterior painting average for typical wood siding homes.
Interior stucco painting typically costs $6,428 to $$10,253. If the exterior stucco exists on a Tudor-style home, the cost increases by 20% due to the added intricacies.
Exterior painting is a great way to change the appearance of your walls, and there are many finishes to choose from. At our on-site consultation, we'll show you samples and explain how every finish acts differently. Until then, let's discuss the most popular finishes.
While flat paint finishes were popular in the past, they have since decreased in popularity. Flat paint has a matte finish and is porous, so it's more likely to fade and grow mildew. However, even though most customers prefer shinier and sturdier paint now, there are still some advantages to using flat paint.
One such advantage is that because it isn't shiny, it can do a great job of hiding imperfections on older walls. That being said, however, completely flat finishes should only be reserved for exterior walls – areas that don't get touched often like doors or windows shouldn't use this type of finish.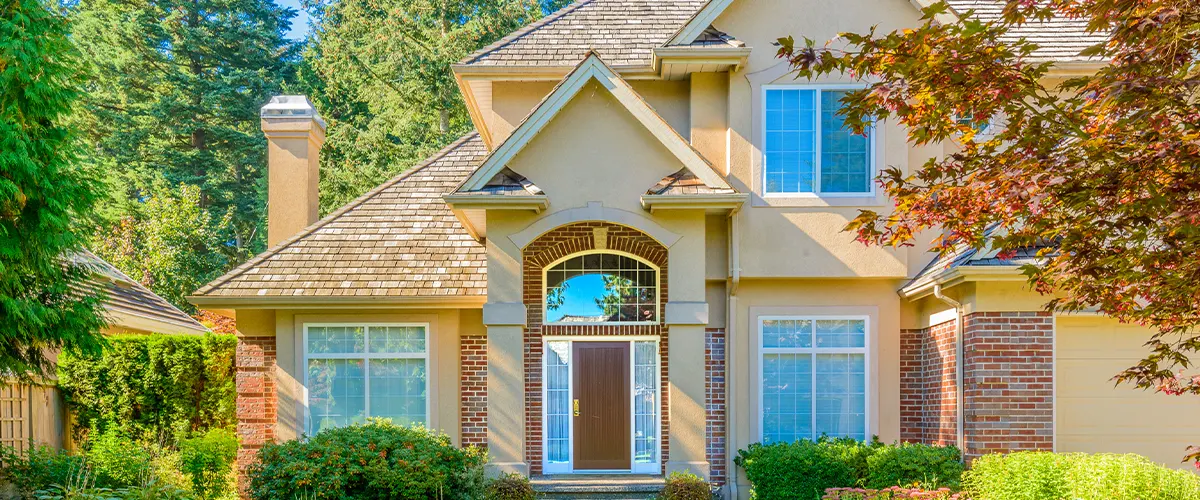 More and more home exteriors are being painted with eggshell paint because of its welcoming semi-glossy texture. It works with any type of siding while also being more durable and easier to clean than flat paint– requiring only a power wash.
If you have an older home with wood or stucco surfaces, this is the ideal paint to cover up any cracks or imperfections since it lays down smoothly without brush strokes, roller edges, or spray marks visible after application. Lastly, it's a great choice for protecting your home from the elements as well as seasonal weather changes.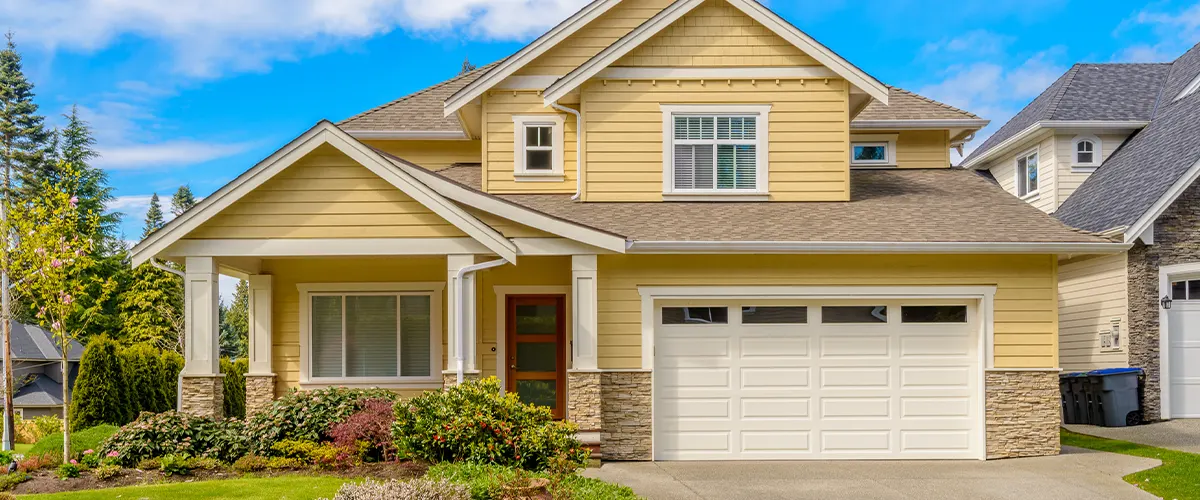 If you're hoping to make your home exterior painter's dream, a high-gloss sheen is the paint finish for you. This kind of paint offers durability and richness in color like no other. Although it may be tempting to paint your whole house with this beautiful sheen, it's actually not the best idea across the board!
High-gloss paint should only be used on small, isolated areas of your house like doors and molding. If you use it on larger surfaces, the final product will look artificial and any surface imperfections will be more noticeable. To balance out the high-gloss sections, professional painters typically use semi-gloss or satin paint for exterior walls and siding.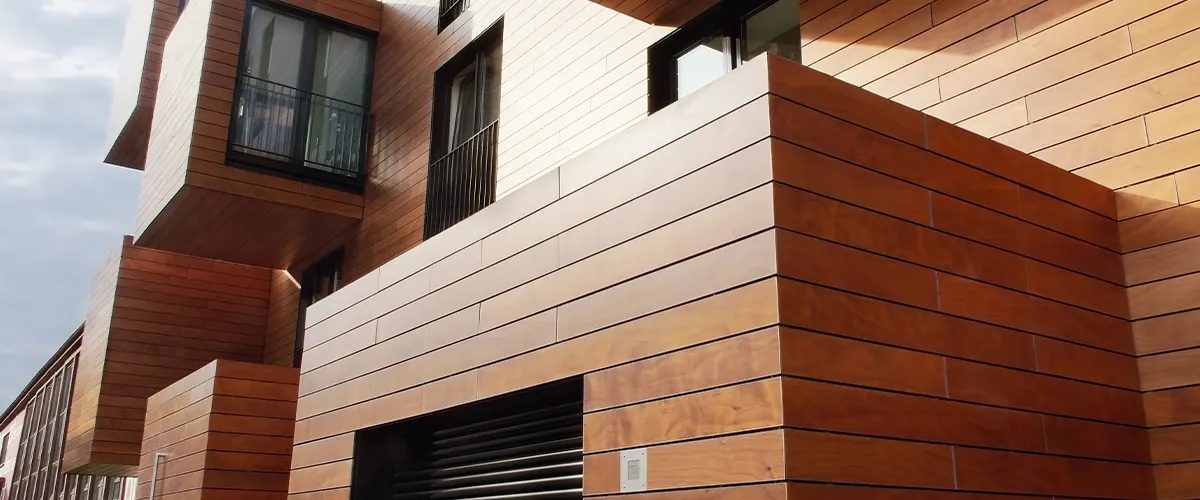 If you desire a bit of shininess on your home exterior and are okay with repainting more often, go for semi-gloss paint. The glossy sheen it provides is not only more durable and easier to clean than satin paint but can also withstand all sorts of weather conditions and excess moisture.
If enhancing your home's appearance is what you desire, then semi-gloss paint is an ideal solution for adding trim details. Nevertheless, if there are surface flaws that need to be hidden, like cracks or chips, a different finish will better serve your purposes. Some good examples of where semi-gloss paint works best include painting garage doors, front doors, exterior trim, gutters, and shutters as well as metal lamp posts and window sills.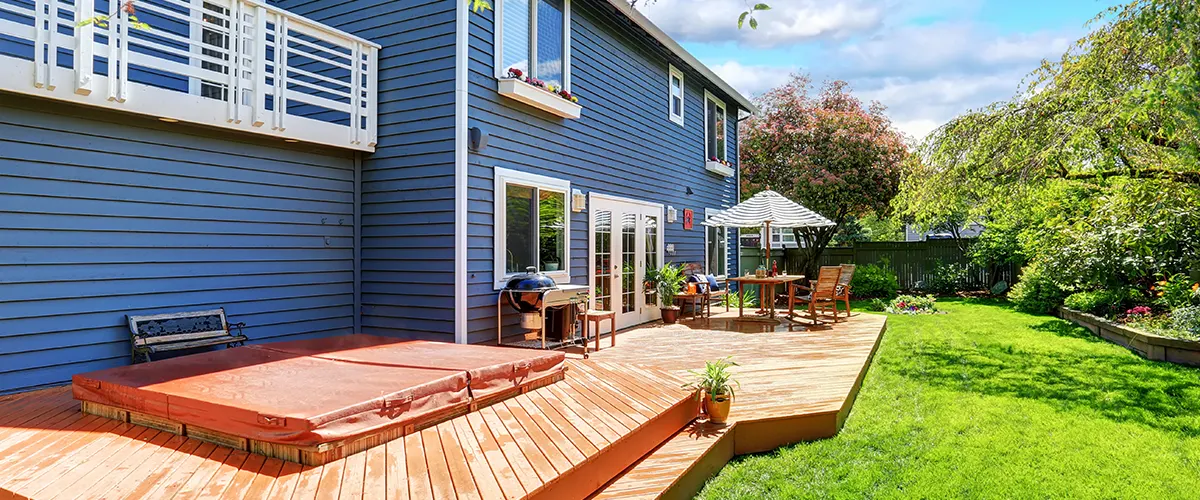 Get A Superior End-Product Right From Your Local Pros
At EG Contracting, we understand that your exterior paint job in Fairfax is a big project. That's why we only work with the best professionals to get the job done right. Our simple and quick process gets you startedd quickly, and our final goal is for you to be happy with your new space. We're dedicated to making sure our customers are fully satisfied with their new homes.
With us, you're getting: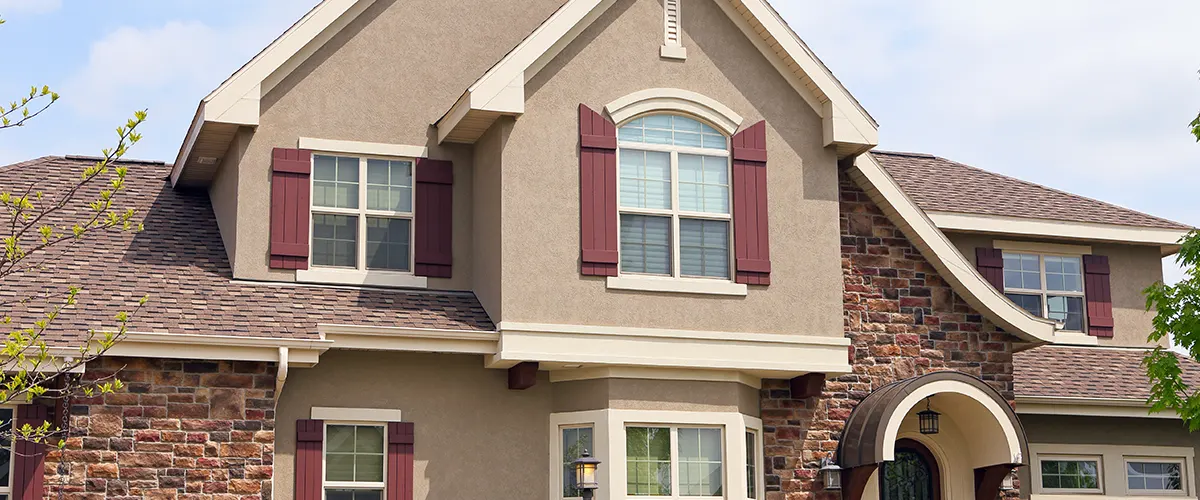 A Brand New Exterior Space Is Closer Than You Think!