If you're seeking to collaborate with a reliable painting company, look no further than EG Contracting in Reston. We're committed to giving you a quality and detail-oriented paint job so you can let your home reach its full aesthetic potential and impress everyone in the neighborhood.
The cost of exterior paint for a 2000 sq. ft. home in Fairfax begins at $6,500 and can vary depending on factors such as siding damage, repair requirements, color selections, and paint application areas.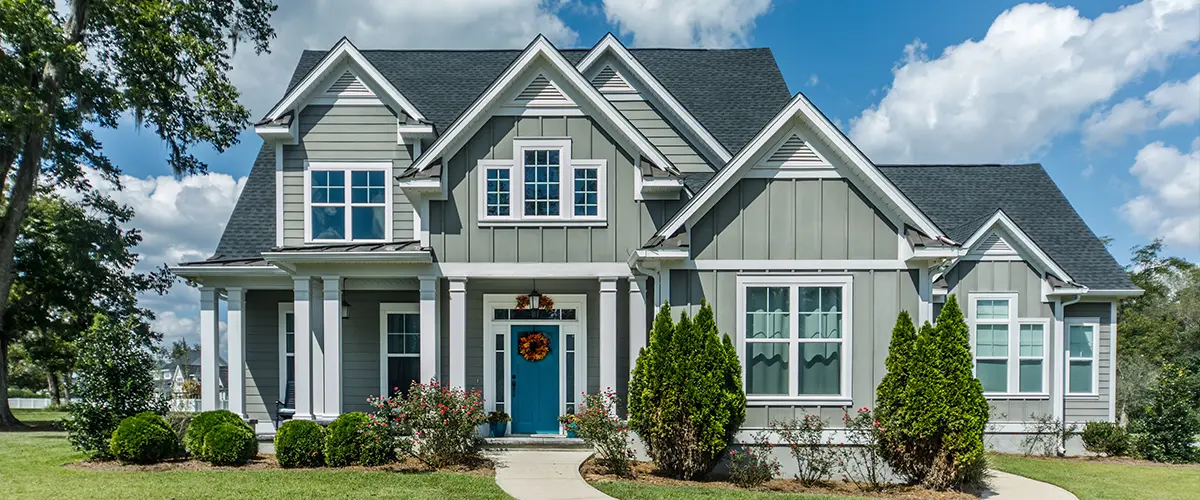 The Typical Exterior Painting Cost In Reston
The cost of exterior painting in Reston is influenced by various factors, including the size of your house, the materials selected, and the desired modifications.
| Size | Average Cost |
| --- | --- |
| Small | $3,000 - $4,500 |
| Medium | $4,500 - $7,000 |
| Large | $7,000 - $13,000+ |
EG Contracting is the reliable partner you can count on for all your painting projects. With our in-home consultation, you'll receive everything necessary to kickstart the project and achieve that delightful upgrade for your home. Contact us for an accurate pricing estimate.
Labor Costs By Square Feet In Herndon
To assist you in estimating the expenses, we have compiled the average costs for painting the exterior of a house, considering the size of the property. This invaluable information will help you navigate the often intricate process of determining costs with ease and precision.
| Square Footage | Average Cost |
| --- | --- |
| 1000 sq ft | $3,030 |
| 1500 sq ft | $4,544 |
| 2000 sq ft | $6,059 |
| 2500 sq ft | $7,576 |
| 3000 sq ft | $9,091 |
| 3500 sq ft | $10,605 |
Exterior Painting Costs Based On The Type Of Siding
The cost of painting the home's exterior varies based on the siding material.
Brick Siding Painting Costs
When painting the exterior of a brick home for the first time, there are additional costs to consider. These expenses typically range from $7,889 to $12,583, covering both materials and labor. It is important to note that masonry primer and paint are also required, further contributing to the overall expenditure.
The additional expenses, which range from $3.15 to $5.02 per square foot, should be taken into account when planning the budget for this project.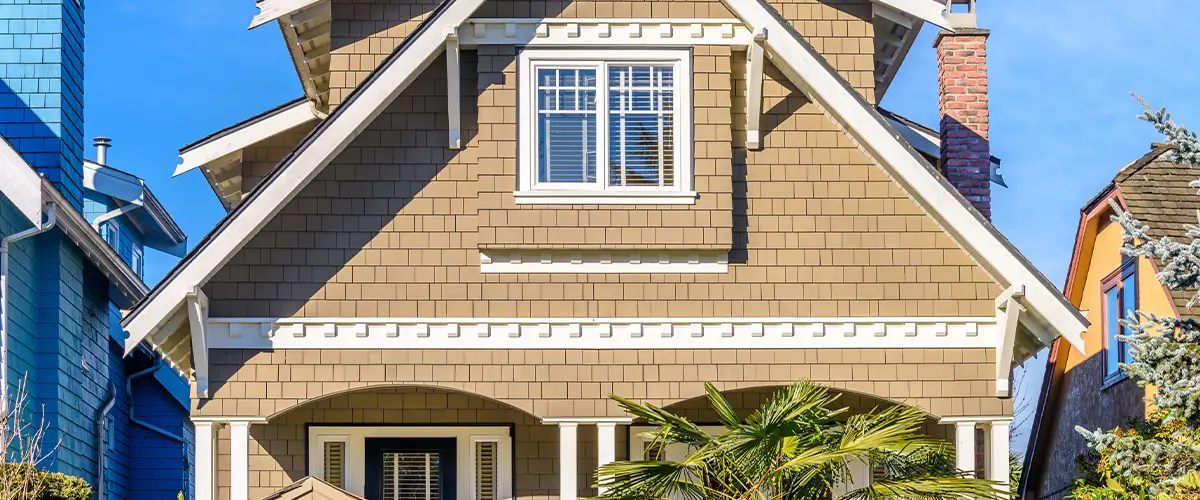 Painting Costs for Aluminum Or Metal Siding
Enhancing the exterior of your home may seem like a pricey endeavor, but there's a pocket-friendly option: aluminum siding. With prices typically ranging from $2.22 to $3.52 per square foot, repainting a two-story house can cost anywhere between $5,522 and $8,807. This investment is truly valuable. Furthermore, by scheduling professional repainting every five years, you can effortlessly maintain your home's appearance without breaking the bank.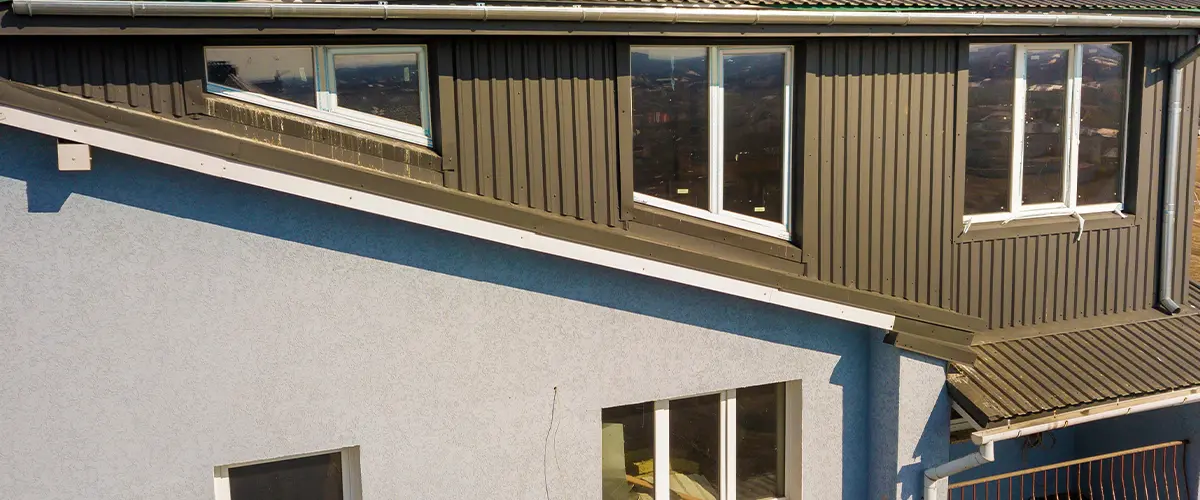 Painting Costs for Home Exterior with Vinyl Siding
The cost of painting an average-sized house with vinyl siding typically ranges from $5,259 to $8,388. Vinyl siding, priced at $2.11 to $3.35 per square foot, offers a budget-friendly option that is 10% cheaper than traditional wood siding.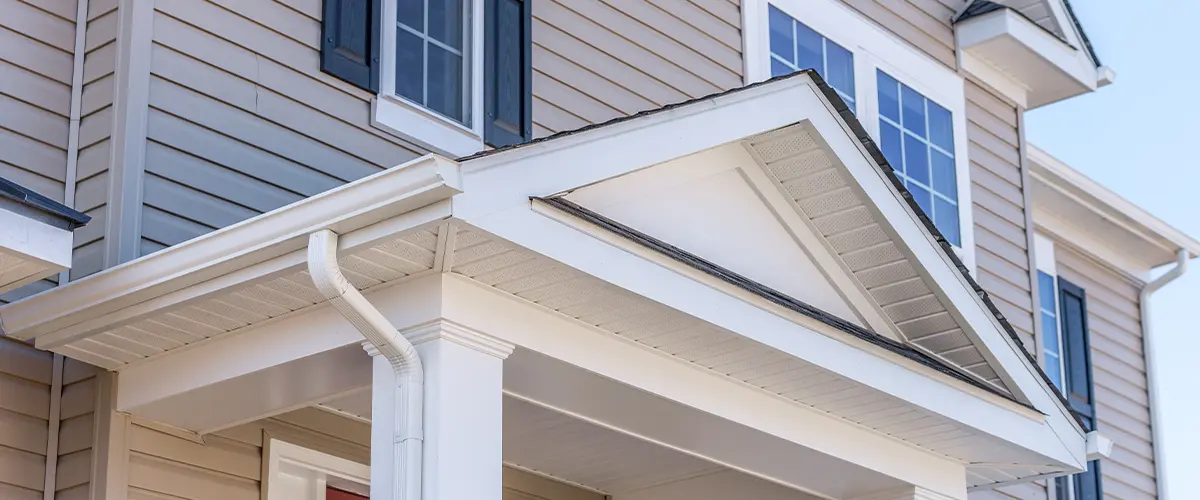 Painting Costs Estimation for

Stucco Siding
The cost of interior stucco painting typically falls within the range of $6,428 to $10,253. However, for houses with a Tudor construction style on the exterior, there may be an additional 20% charge to account for the added complexities involved.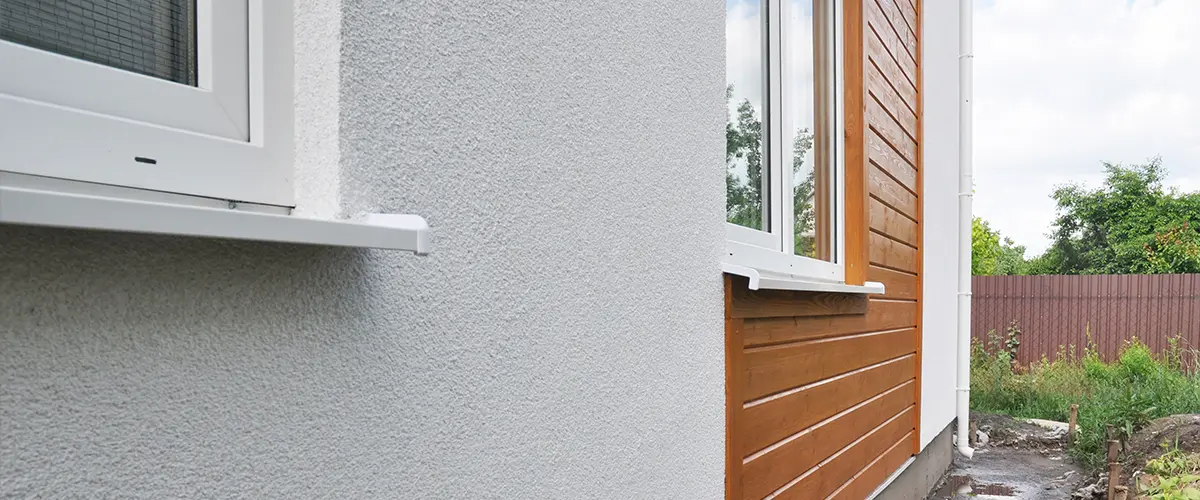 During our consultation, you will have access to a diverse range of paint samples and receive expert guidance to help you choose the perfect wall finish. To streamline the process, let's start by discussing some popular options.
Flat Paint Finish for Home Exteriors
Although flat paint may fade or be prone to mildew faster due to its porous and matte qualities, it offers several advantages. It effectively conceals imperfections on older walls. It is important to note, however, that this finish is specifically recommended for exterior surfaces.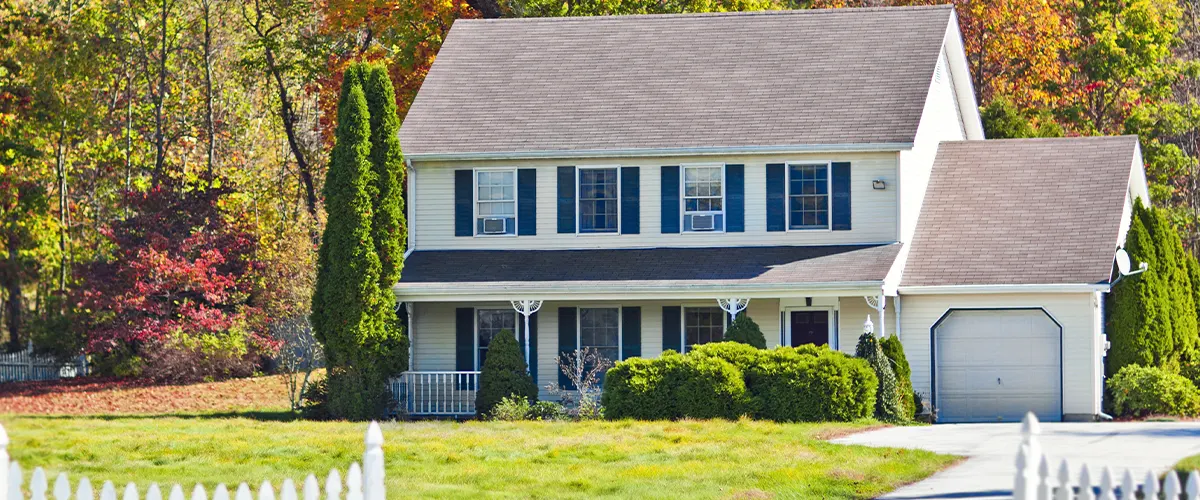 Eggshell Paint Finish for Home Exteriors
Eggshell paint is becoming the top choice for homeowners due to its durable semi-gloss finish, effortless maintenance, and long-lasting charm. To preserve the pristine appearance of eggshell-painted surfaces, regular power washing is essential. Furthermore, this type of paint has the potential to elevate the exterior and overall decor of your home.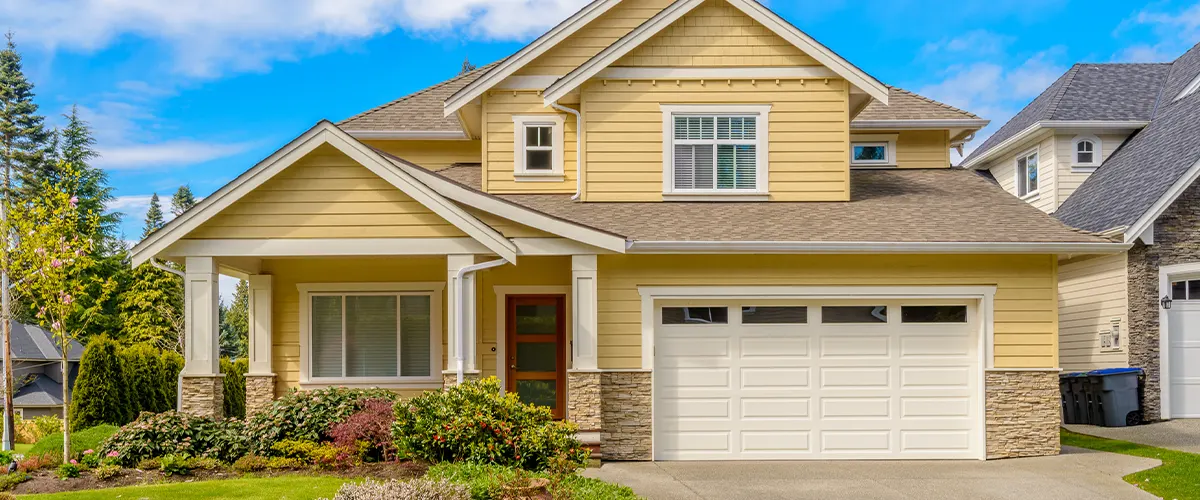 High-Gloss Finish for Home Exteriors in Herndon
Vibrant and long-lasting, high-gloss paint is a popular choice. However, it is not suitable for all walls. Experts recommend using it on smaller areas such as doors or molding. Applying it to larger surfaces may result in an artificial appearance and emphasize any imperfections.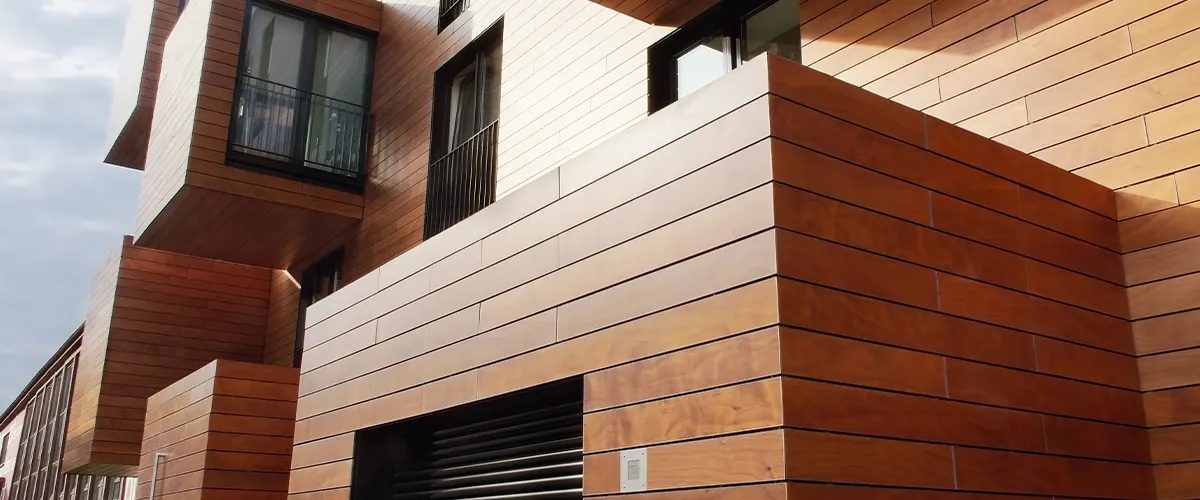 Semi-gloss Finish For Herndon Homes
Semi-gloss paint offers a lustrous finish for exterior walls, providing both durability and ease of maintenance. Its ability to withstand various weather conditions makes it an ideal choice. Moreover, it adds a touch of elegance to the intricate details of home trim.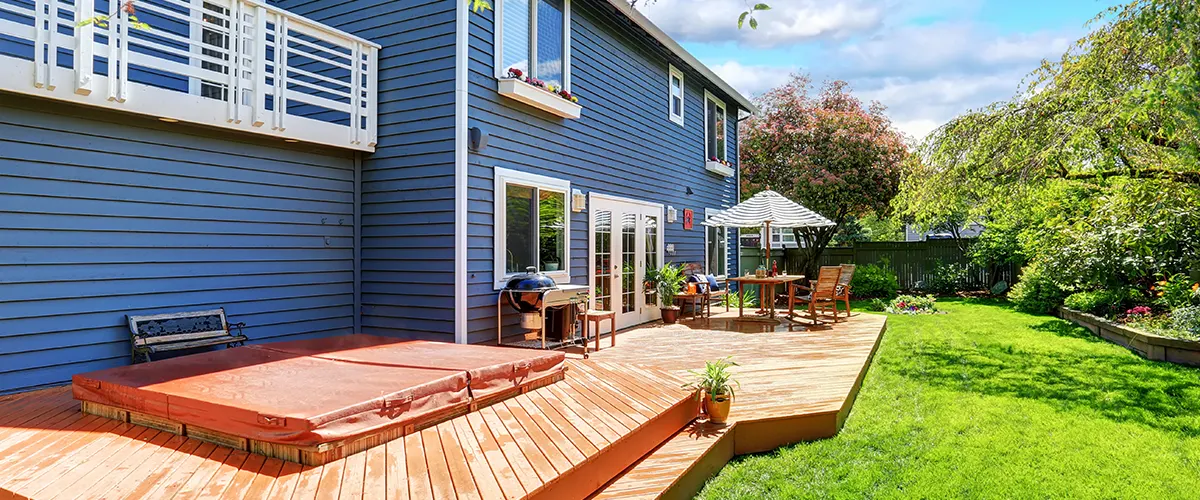 World-Class Paint Jobs From Local, Trustworthy Pros
At EG Contracting, we understand the significance of your exterior painting project in Reston. That's why we meticulously choose highly skilled experts to handle it, ensuring outstanding outcomes.
Indulge in the joy of a newly painted home, meticulously executed with efficiency and accuracy, leaving no room for compromise. Your satisfaction is our utmost priority.
With us, you can expect: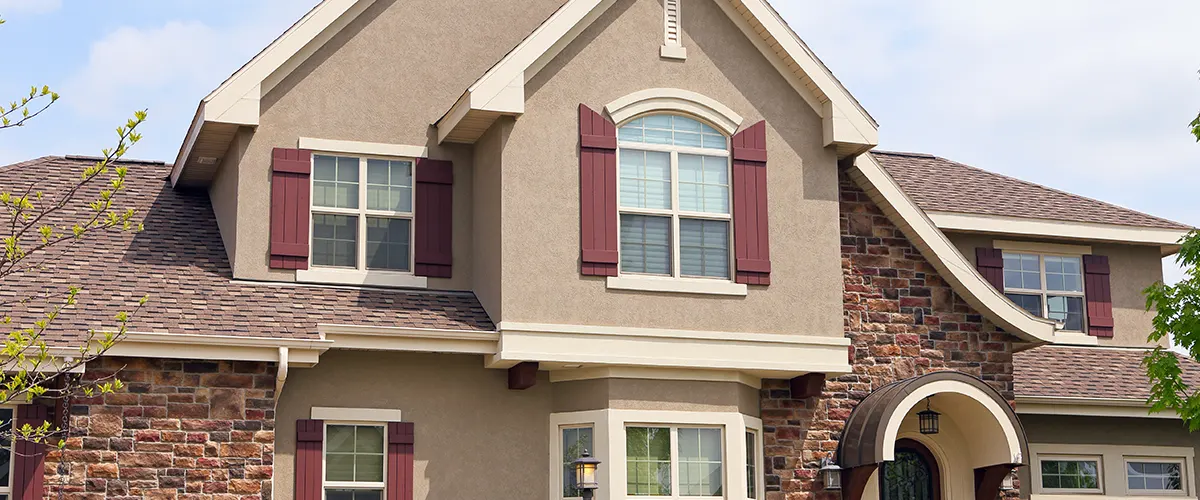 An Exterior Painting Service That's Fully Worth It
Reston, VA, a vibrant community located in Fairfax County, is known for its blend of urban sophistication and serene landscapes. The city boasts several landmarks that draw both locals and tourists alike. The Reston Town Center, a bustling hub filled with upscale dining, boutique shops, and an outdoor concert venue, serves as the cultural heart of the city. For nature enthusiasts, the Walker Nature Center offers a tranquil retreat featuring a plethora of native plants and wildlife. Additionally, Lake Fairfax Park, with its expansive water body and scenic trails, provides numerous recreational opportunities for residents and visitors.