If you're considering hiring a professional painter, then you might be wondering how much it's going to cost. 
The cost of professional painting can vary depending on a few different factors, but we've got all the details for you right here, so whether you're looking to get your entire house painted or just a few rooms, read on to find out what kind of price tag you can expect.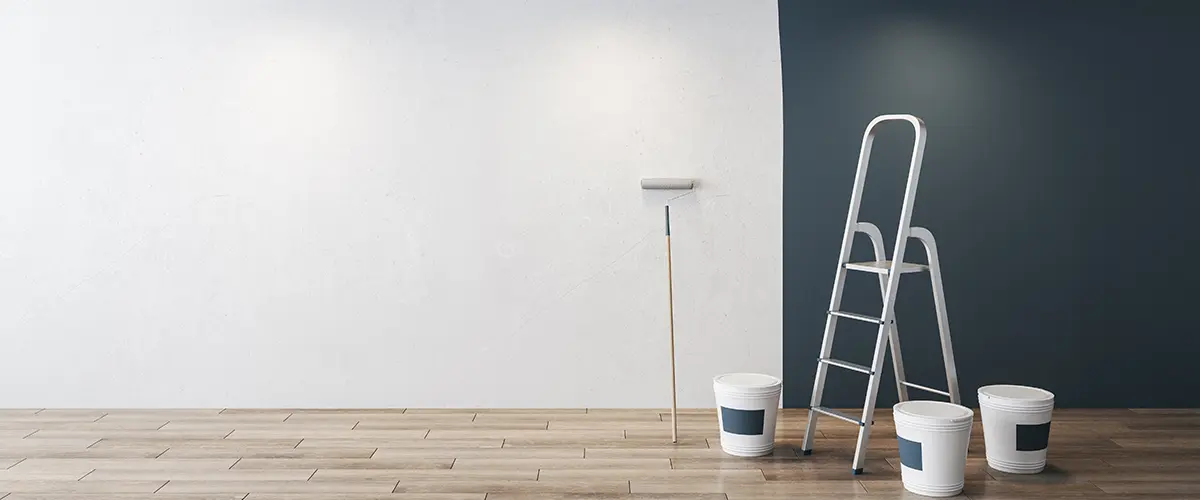 What You Need to Know About Professional Painting Costs
Professional painting can be a great way to spruce up the interior or exterior of your home. But with so many different factors influencing the cost of professional painting, it's important to understand what you should expect to pay for the job. 
Let's take a look at some of the key factors which can influence the cost of professional painting.
One of the most important factors that will influence the cost of professional painting is simply how much space needs to be painted. 
The square footage and wall space that needs to be covered, the more time and materials it will require, and thus it will increase the cost accordingly. If you're looking to keep costs down, focus on smaller areas that need attention rather than completely repainting entire walls or rooms for your interior painting project. 
Luckily most painting contractors will give you a clear estimate before you kickstart your exterior or interior house painting project.
The type of paint used is another major factor that can impact the exterior or interior painting cost. 
Different types of paint offer different levels of durability and longevity, meaning they can last anywhere from 5-10 years, depending on their quality. 
Cheaper paints may look great initially, but they won't stand up as well over time, meaning that you may have to repaint more often – increasing overall costs in the long run. It's worth spending a bit extra for good quality paint to last longer and require fewer touch-ups between major paint jobs on your interior walls or exterior space.
We work with Sherwin Williams, Behr, Benjamin Moore, and other popular painting brands.
Professional painters usually include preparation work as part of their fee in order to ensure that everything is ready for them when they arrive onsite. 
This could include things like patching holes in walls or sanding surfaces down in order to get them ready for painting. 
This type of work isn't always necessary but if there are any major irregularities then it might add additional costs onto your bill depending on how much additional preparation work needs to be done by your painter before they start applying paint to your walls.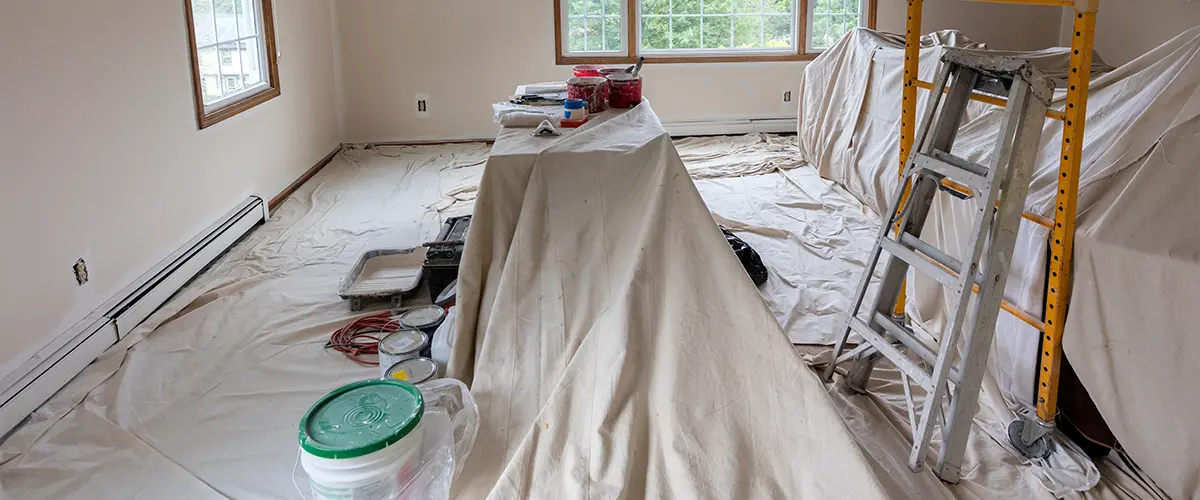 Service Provider Reputation & Experience
When hiring a professional painting service provider, it pays to go with someone who has an established reputation for quality workmanship and customer service. 
For instance, if someone comes highly recommended by friends or family members, chances are they know what they're doing and can get the job done right. 
Additionally, experienced painters tend to charge more than inexperienced ones because they have acquired knowledge over years of practice—plus their results tend to be higher quality due to their expertise!
The Average Costs Of Interior Painting
The cost to paint your walls varies based on the size of your space, what types of materials you use, and any special modifications you request. Generally, bigger projects mean a heftier price tag.
Now let's take a look at the average interior painting costs according to different-sized spaces.
| Size (square feet) | Average Cost |
| --- | --- |
| Small | $3.000 - $5.000 |
| Medium | $5.000 - $7.000 |
| Large | $7.000 - $10.000+ |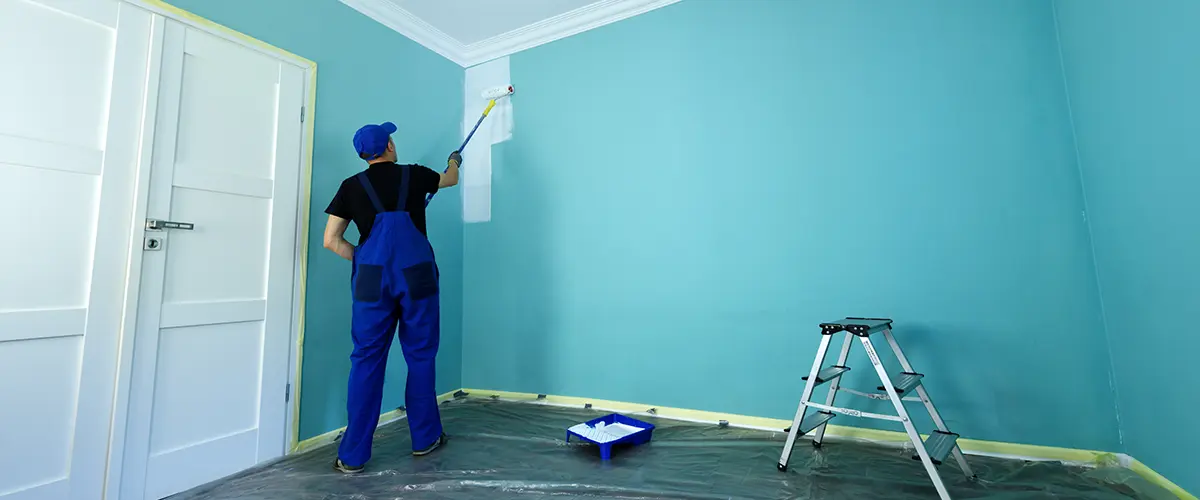 The Average Costs Of Exterior Painting
The price to give your home's exterior a new paint job varies depending on the size of your house, which materials you want to use, and any unique changes you request. Additionally, bigger projects often come with a steeper cost.
To get an idea of how much this might set you back, look at our average exterior painting costs below according to different-sized homes.
| Size (square feet) | Average Cost |
| --- | --- |
| Small | $3.000 - $4.500 |
| Medium | $4.500 - $7.000 |
| Large | $7.000 - $13.000+ |
The Benefits of Hiring a Professional Painting Service
A professional painting service can help you achieve the perfect look for your home or office. Not only is it aesthetically pleasing, but it also protects your walls against moisture, dirt, and other damages. 
And if you're looking to save on time and energy, hiring a professional painting service can be the best option. 
Let's take a look at some of the benefits that come with hiring a professional painting service.
When you hire a professional painting service, you'll find yourself saving valuable time that would have otherwise been spent prepping, painting, and cleaning up after. 
A lot of people don't realize how much work goes into painting a room—from protecting furniture from paint splatters to taping off baseboards and more—and end up spending hours upon hours completing the job themselves. 
Hiring a professional removes any guesswork from the equation; they know exactly what needs to be done in order to get the job done quickly and efficiently.
Another great benefit of hiring a professional painting service is that you can rest assured knowing that your walls will be painted with quality workmanship and high-quality materials.
A professional painter will use top-of-the-line paints and best paint primers as well as tools designed specifically for interior wall painting, like rollers, brushes, etc., which will ensure that your walls are evenly covered while still having an attractive finish.
Plus, by using their years of expertise in the field, they'll be able to identify any imperfections in your walls ahead of time so they can take care of them before they begin their project!
Finally, when you hire a professional painting service, they'll take care of all the necessary cleanup after they complete their project. 
This means no more worrying about having to spend hours scrubbing away paint splatters or sweeping up dust from sanding down surfaces—allowing you to enjoy your newly painted space without having to worry about any messes!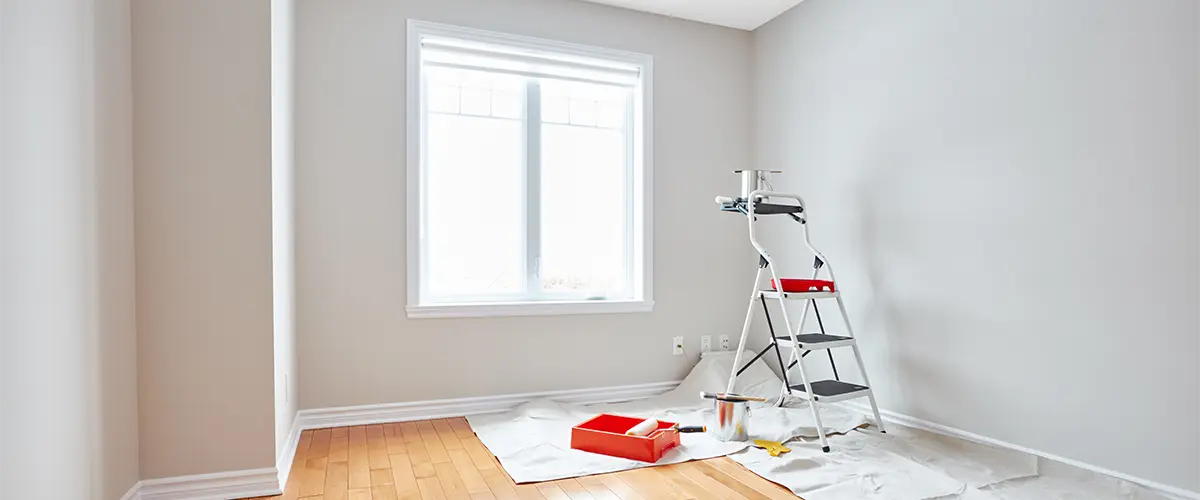 When you need painting services for your business, the cost will be determined by a few key factors. The type of business, the size of the project, and how long it will take to complete are some important considerations. 
With that in mind, contacting a professional painter to estimate paint costs is the best way to get accurate pricing information. 
At EG Contracting Services, we provide free estimates so that you can make the best decision for your business. Contact us today at (571) 253-5583 to get started on your next painting project!