Fresh paint fails to stick properly without using a primer, and we're pretty sure you don't want to waste money and time on a painting job that won't last more than a year.
This post will guide you about the best paint primers available in 2024 that ensure every painting project is smooth and flawless.
Let's dive into this vibrant world of color restoration together!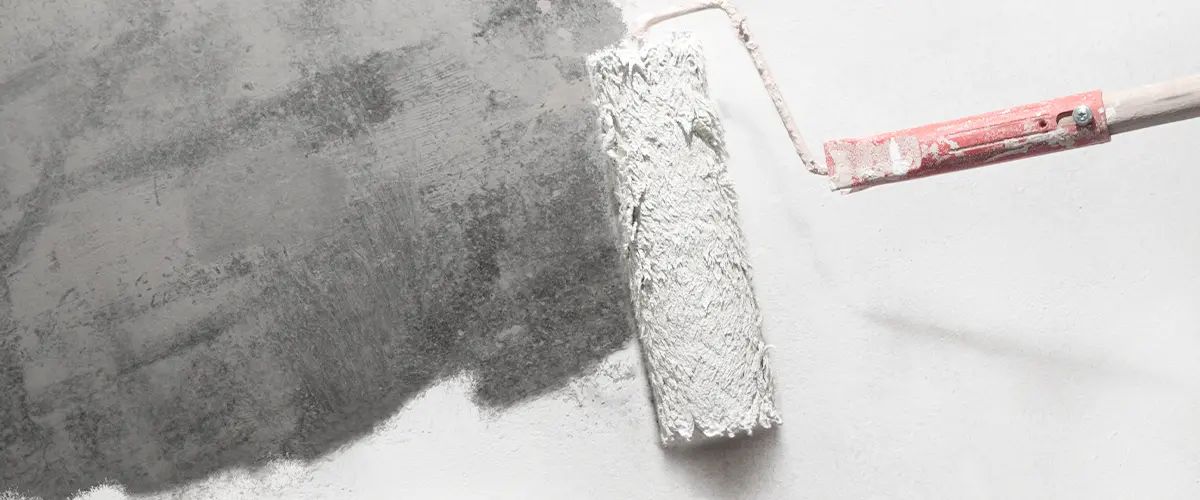 Top Paint Primers on the Market in 2024
The year 2024 boasts an incredible selection of top-tier paint primers, including widely recognized options such as Benjamin Moore Fresh Start Drywall Primer, Zinsser Drywall Primer and KILZ Original Interior Oil-Based Wall and Ceiling Primer.
Other notable mentions are the Zinsser Cover Stain White Oil-Based Primer which has proven its quality within the market.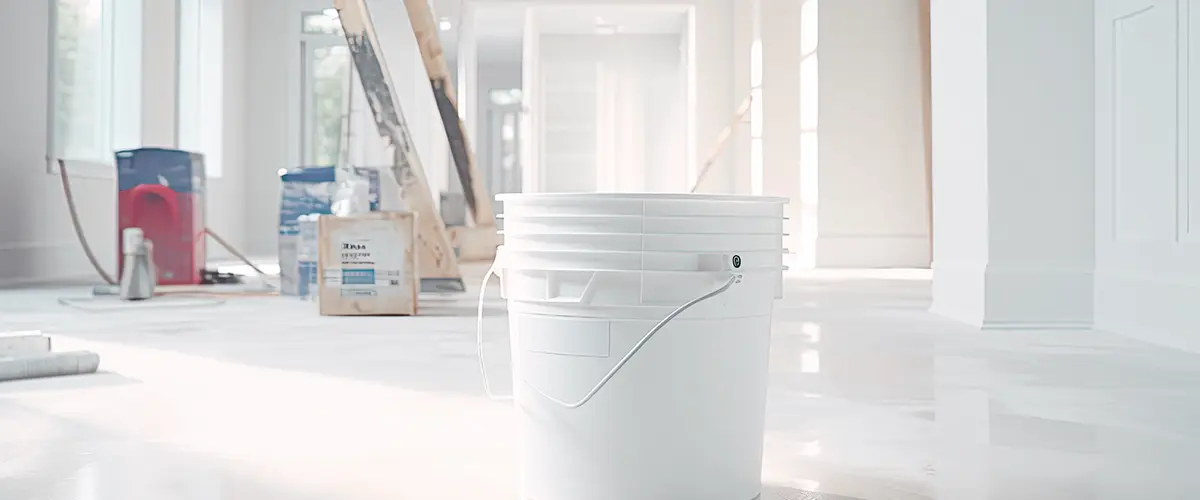 Benjamin Moore Fresh Start Drywall Primer
Benjamin Moore Fresh Start Drywall Primer stands out among the top paint primers on the market in 2024. This high-quality paint primer offers strong adhesion and superior coverage, effectively blocking stains for a clean and fresh finish.
The primer boasts exceptional enamel adherence, making your walls look like they've been professionally painted. Perfectly suitable for both interior and exterior use, its versatility bridges all painting projects.
The Fresh Start Drywall Primer comes manufactured domestically within the USA – proof of its reputable quality standards. Designed to be compatible with all Benjamin Moore low sheen paints, it amplifies their color richness while maintaining durability over time.
Thanks to an efficient roller system it provides optimal paint pickup and release – maximizing productivity by coating more surface area faster.
Zinsser Drywall Primer stands out as a top choice for homeowners due to its quick drying time. In just 30 minutes, the primer becomes touch-dry, allowing you to continue with your painting project faster.
This low-odor product is perfect for interior painting projects where strong smells can be unpleasant.
This affordable primer will not break your budget and provides excellent value through its versatility. Zinsser Drywall Primer pairs seamlessly with both water-based and oil-based topcoats, giving you more flexibility in choosing your desired paint finish.
It guarantees a smooth and even surface preparation every time, ensuring a professional-looking result from all your home improvement endeavors.
KILZ Original Interior Oil-Based Wall and Ceiling Primer
KILZ Original Interior Oil-Based Wall and Ceiling Primer serves as a reliable solution for most heavy interior stains. As a potent stain-blocking formula, this top-tier paint primer offers strong blocking and sealing capabilities against severe stains and odors.
Despite its high concentration of volatile organic compounds (VOCs), homeowners appreciate its effective use on various surfaces like wood, drywall, plaster, or paneling. Its versatility makes it an asset for those looking to refresh their walls and ceilings while simultaneously providing an excellent base for paint application.
A go-to choice among professionals; the KILZ Original garners recognition for transforming any room into a cleaner, more vibrant space in no time.
Zinsser Cover Stain White Oil-Based Primer
Professionals hailing from various fields highly regard Zinsser Cover Stain White Oil-Based Primer as a top-performing product in 2024. This high-quality oil-based primer successfully conceals dark colors and shields surfaces against tough stains, thanks to its superior stain-killing ability and effective stain-blocking properties.
Professionals often recommend this top-rated primer due to its exceptional capacity to prevent the bleeding of tannins — a common issue with wooden surfaces. It impresses users with its versatility too, serving both indoor and outdoor needs seamlessly.
Painting contractors have trusted and preferred this quite frequently for their projects due to these compelling characteristics.
Factors to Consider When Choosing a Paint Primer
When picking a paint primer in 2024, home owners need to consider factors such as environmental friendliness, ease of application, fast drying capability, ultimate coverage and the ability to resist peeling and cracking.
Environmentally friendly options
Choosing eco-friendly alternatives can make a huge difference in your paint project, and today's market offers plenty of them. Low and zero-VOC primers, such as acrylic or EVA varieties, are excellent selections for homeowners who prioritize sustainable options.
In contrast to alkyd or oil-based products, these low-emission primers adhere to strict regulations that limit their volatile organic compound (VOC) content.
Non-hazardous materials also find use in non-toxic paint primer production, making them safe for every room of the house without compromising on performance.
 Homeowners seeking environment-conscious choices would be wise to consider green paint primers designed with low-impact manufacturing processes that reduce pollution during creation.
These beneficial features allow you to take care of your home without harming the planet.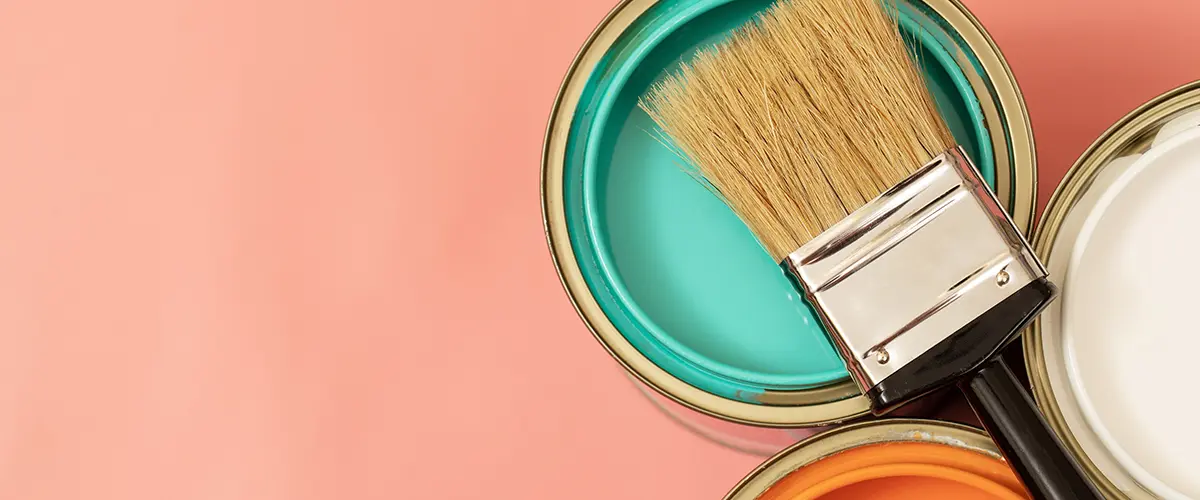 Ease of application and fast drying
Fast-drying primers are a boon to many homeowners looking for a swift transformation of their living spaces. Crafted with ease of application in mind, products like acrylic latex primers and paints are not just Low-VOC, but they also expedite the whole painting process.
You can expect these quick-drying solutions to be ready for the finish coat shortly after application, turning an otherwise lengthy home renovation into a rapid task simplicity itself! However, caution must be exercised while choosing ultra-fast drying options such as shellac or specific water-based products as they could dry too quickly and turn brittle.
On the bright side, fast-dry oil-based offerings serve well when you aim for a significant change in paint color without waiting ages for it to cure!
Coverage and hiding power
Choosing a paint primer with excellent coverage and hiding power ensures a beautiful, seamless final result. This means your topcoat completely masks the substrate beneath it, providing an even and uniform surface.
A quality primer promotes better flow of the subsequent layer for enhanced sheen and durability. Keep these features in mind while looking at different primers on store shelves!
Compatibility with different surfaces
The paint primer you pick plays a big role in determining the final look of your painting project. Focusing on surface compatibility is key to securing those vivid, long-lasting colors and smooth finishes.
Different primers offer varying levels of compatibility with wood, metal, or concrete surfaces. For example, oil-based primers bond well with both oil and latex paints delivering optimal results across these diverse applications.
Opting for bonding primers gives excellent results if tackling slick surfaces like glass or tile. Take precise steps in surface preparation as this boosts paint adhesion while enhancing paint durability over time.
Therefore, understanding the specific requirements of your painting project makes matching it with the right primer an easier task and ensures impeccable paint application each time.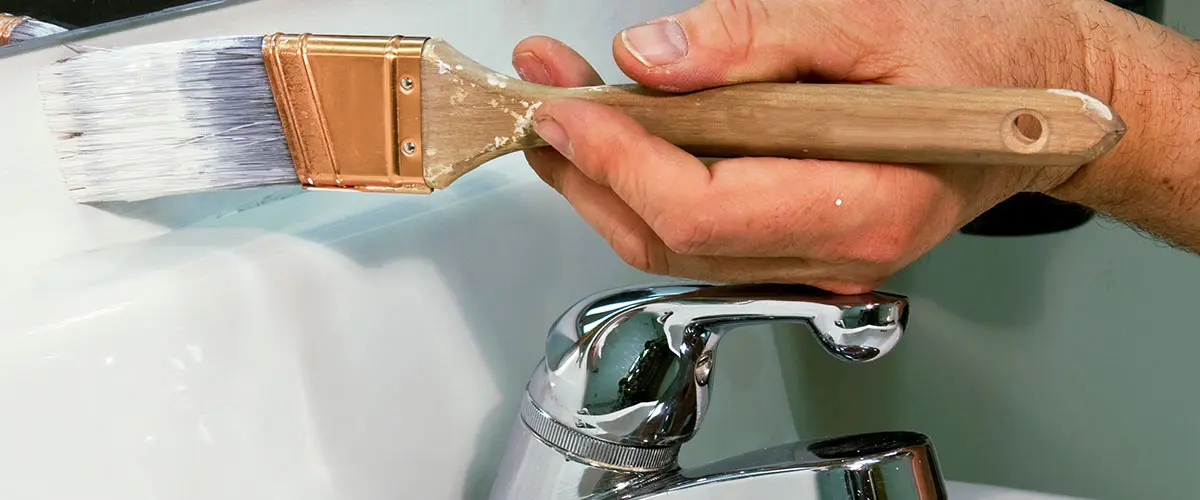 Resistance to peeling and cracking
Oil-based primers excel at preventing inevitable damages such as peeling and cracking. This is crucial when preserving the aesthetics of your home's exterior or interior walls. The use of this type of primer aids not only in paint adhesion but also enhances paint durability and longevity.
Proper surface preparation before using these primers contributes to optimal resistance against peeling and cracking. A well-prepared substrate allows for better paint compatibility, shielding your walls from potential issues like fading, bubbling, or even additional coats of paint.
In conclusion, achieving a protective and long-lasting finish relies heavily on choosing a high-quality primer designed to resist peeling and cracking.
Choosing the right primer can elevate your painting project to a professional level. Prioritize factors like eco-friendliness, ease of application and lasting adhesion when picking out the best product.
With top brands like Benjamin Moore and Zinsser leading in quality, finding a stellar paint primer is achievable for any homeowner!
If you want to guarantee a successful painting job, get in touch with your local team of professional painters at E G Contracting, and we'll make sure you'll get a fresh coat of paint that'll last decades!