Maybe you don't want to work with a professional, you can't afford it, or you just think you can do it yourself. Either way, painting something by yourself requires several tools and a lot of experience and vision.
While we understand that some people would rather do a project on their own, we do want to emphasize that if you want spectacular results, working with a pro is paramount.
But don't worry, we're not leaving you behind, even if you're going solo.
To make sure you're getting the best results with minimum effort, here are 5 tips for painting, directly from your local professional painter!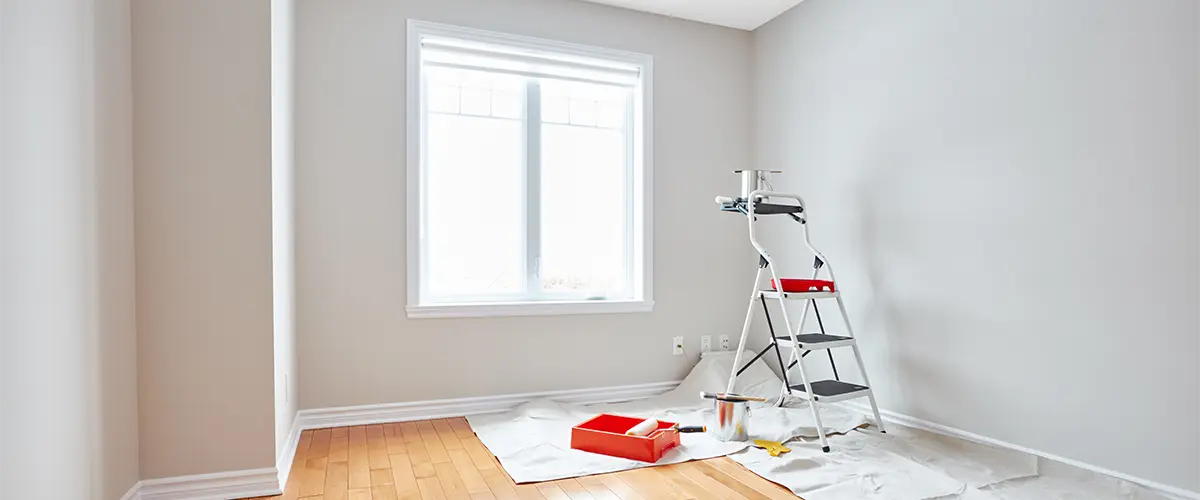 #1. Equip Yourself With Quick-Drying Spackle
Spackle allows you to fix cracks or holes in the wall, and quick-drying spackle allows you to do it without waiting for hours before you start painting.
With DAP's DryDex Dry Time Indicator Spackling, there is no guesswork involved – its color alters when it has completely dried and you can proceed to sand the area right away. This ingenious spackle helps you know for sure when your walls are ready to be painted.
Plastering walls is simple. You'll need to:
#2. Use Kraft Paper Instead Of Canvas Drop Cloths
Especially on hardwood floors, drop cloths are slippery and can bunch up under ladders or furniture.
We recommend using a roll of kraft paper (or builder's paper) to cover all the edges of the room without it moving an inch. While the drop cloths move around and expose parts of the floor that you don't want paint on, kraft paper will remain in place until you move it out of the way.
The whole painting job will be safer and faster, and cleanup will be a snap. Also use painter's tape on corners or trims that you don't want paint on.
You can find kraft paper on Amazon for just $25.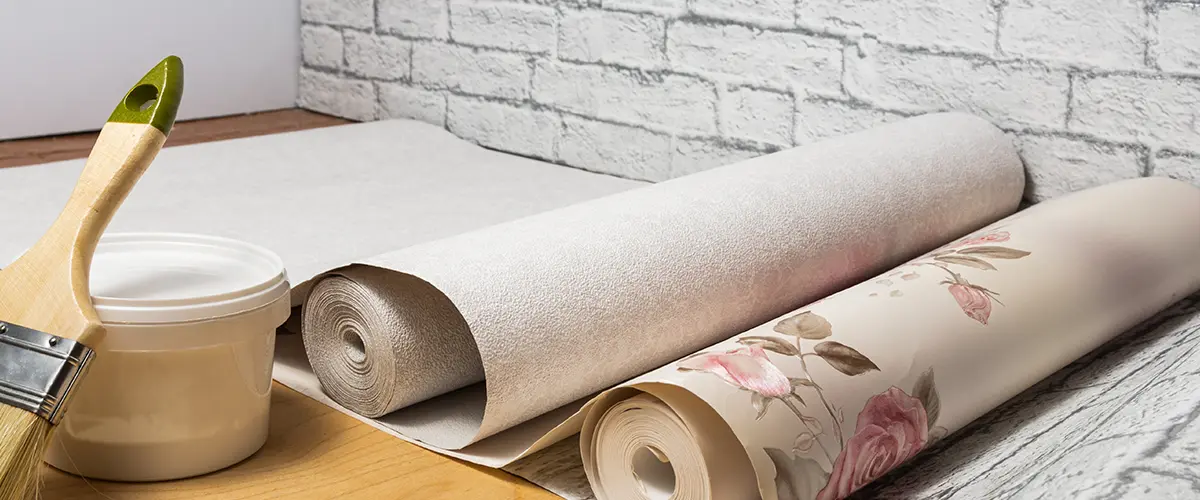 If you thought you have to carry all (or most) of the furniture out of the room while you paint, you don't have to!
We're using plastic to wrap things that are too difficult to move or too heavy to carry. Furniture pieces and beds, for example, are large and heavy and we'd waste a lot of time and effort carrying them out and bringing them back in.
The best way to fix the issue is to wrap them in plastic to protect them against any paint drop, and get to work.
#4. Paint Pads And Round-Tipped Brushes For Difficult Corners
For intricate paintwork, like trimming in corners or on the edge of a wall, angled brushed are difficult to use and don't make the job easier.
Instead, opt for a round-tipped brush to give you more control over how much paint gets applied and where it goes. With its small size and precise shape, this type of brush can easily glide into tight spaces for improved precision.
Another option is to use a painting pad, like the Shur-Line Edger Plus – an innovative paint pad edger that can cut in around windows and trim with precision.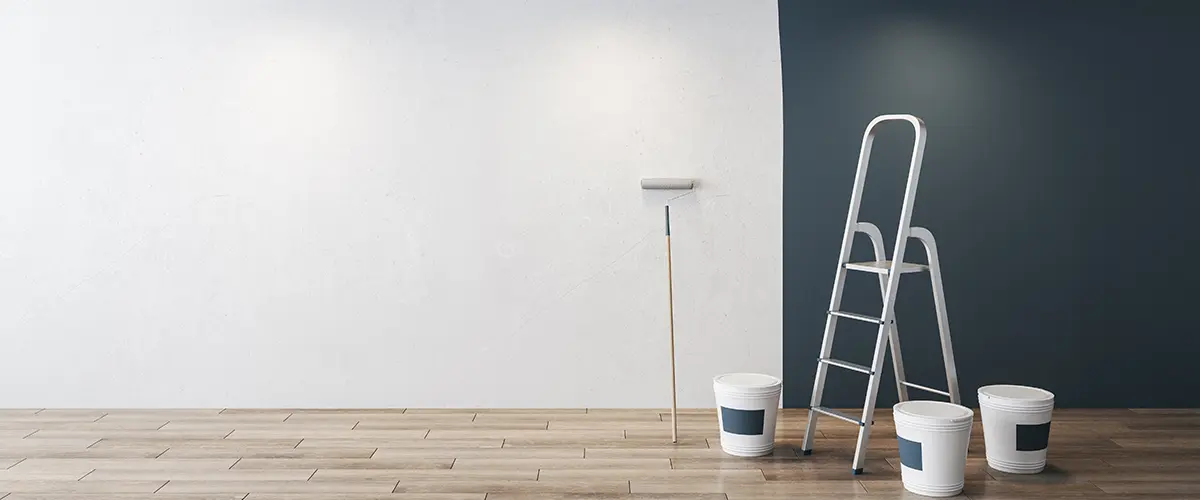 #5. Wrap The Tools When On A Break
Letting the paint dry on the brush while you go on your lunch break means compromising your tools. The dry paint will ruin the brush, and you'll either have to clean it thoroughly to get back to work or get a new one.
Wrap your trays, rollers, and brushes in plastic wrap or plastic bags so the paint on them won't dry. They'll stay wet and be protected from dust and other particles in the air.
To be more eco-friendly, look for compostable bags. If you're going to leave the tools out for more than an hour or so, it's best to clean them thoroughly beforehand.
#6. Find Out Which Paint Is Better For Your Needs
There are a lot of paints out there, and from oil based paint to latex paint, maybe you don't know what better suits your needs and space. For a spectacular paint job, you'll need to do some research and find which paint will work best for your particular situation.
You'll also need to determine what's the best paint color for your space, as you don't want to break the vibe of the room with a color that shouldn't be there.
We recommend getting a high quality paint from brands like Sherwin Williams or Behr and look for some painting techniques that won't leave brush marks or drips. If you have existing paint and you want to get the same color, you'll need to visit a shop.
How Can A Pro Painter Help?
Professional painters can make the job a lot easier for everyone in your household. There are several benefits when working with a painter, and most of them are about your comfort and the results you're getting.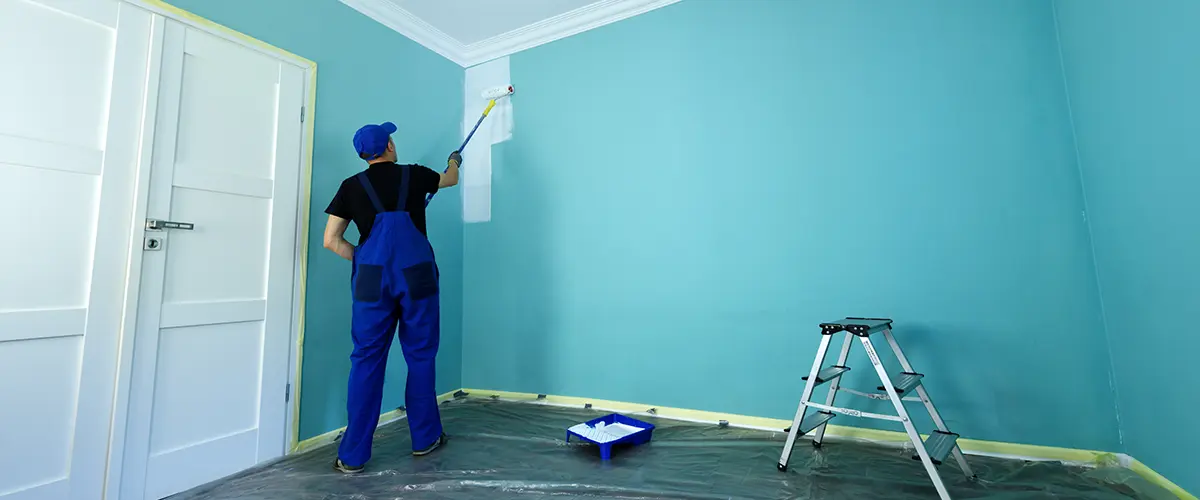 Painting is definitely a job that most people can DIY. If you have at least some experience, you can feel confident that you can tackle the project and even get beautiful results. Especially with these painting tips, you can make your project much easier.
But if you've never dealt with painting jobs, or if the project is very large, like painting all of the interior walls in your home, you're much better off hiring a contractor and having him do it for you.
At EG Contracting Services, we're professional painters that can take care of your painting needs anywhere in Fairfax, Chantilly, Centreville, and more of Virginia!
Get in touch with us today at (571) 253-5583 for a complete painting service and enjoy working with a painter that makes your project a beautiful journey.