With so many gorgeous colors coming into trend every year, it's no wonder that homeowners are sometimes tempted to paint over their existing wallpaper.
After all, painting is a much simpler process than removing and replacing wallpaper. But can you paint over the wallpaper? Read on for a comprehensive guide.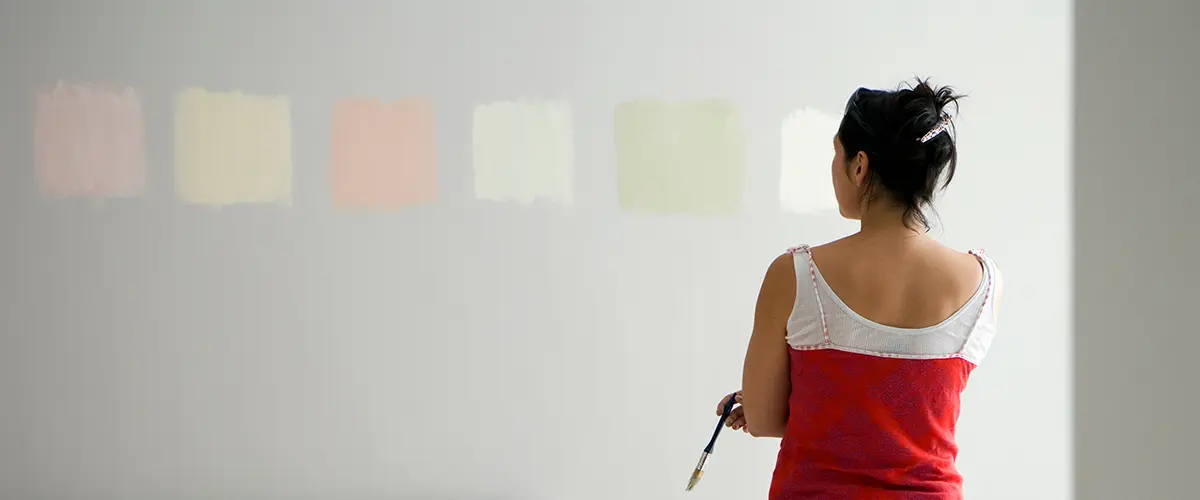 Can You Paint Over Wallpaper?
Painting over wallpaper can be a great way to freshen up a room, but not all wallpapers are created equal! Before you start painting, it is essential that you check what type of wallpaper you have. Certain wallpapers don't do well with paint and will cause the paint to crack or peel off later. So if you've got a vinyl coated, fabric backed, or pre-pasted wallpaper, you're probably good to go.
However, if your walls are papered with paperbacked vinyl or some other non-breathable material, then painting might not be your best option. Remember to keep safety in mind too by wearing a mask and eyewear when sanding or stripping any existing wallpaper.
With the proper preparation and right kind of wall covering, painting over wallpaper can give your interior the refreshing new style that it's been waiting for!
How to Paint Over Wallpaper Like a Pro
Painting over wallpaper can be a daunting task, but with the right tools and techniques, you can achieve professional-looking results. In this blog post, we'll cover everything you need to know about painting over wallpaper so you can confidently take on the project.
The key to any successful painting job is preparation. Before you begin painting, make sure that the wallpaper is firmly attached to the wall with no loose edges or pieces. If there are any bubbles in the paper, use needle nose pliers to prick them and let the air out before smoothing them down.
Also, make sure that all of the seams between panels of wallpaper are sealed with caulk and that any holes or dents in the wall have been filled with spackle.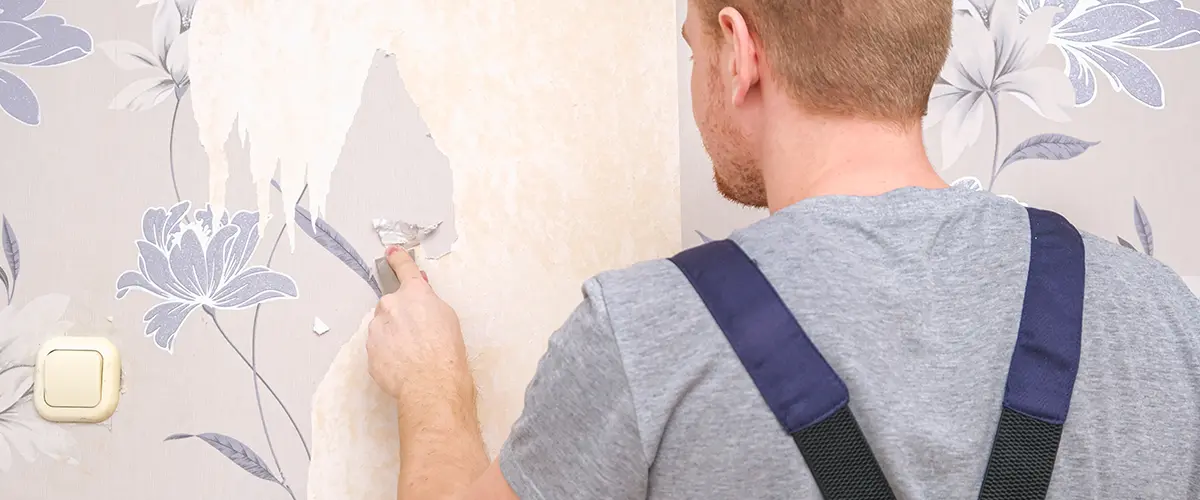 Once you've prepped your walls, it's time to apply primer. Priming will ensure that the paint adheres properly and will prevent you from having to do multiple coats of paint later on. Use a quality oil-based primer that has been formulated specifically for painting over wallpaper; this type of primer will help seal off any remaining loose edges or seams in the wallpaper and will create an even surface for your paint job.
Apply two coats of primer with a brush or roller and let it dry completely before moving on to painting.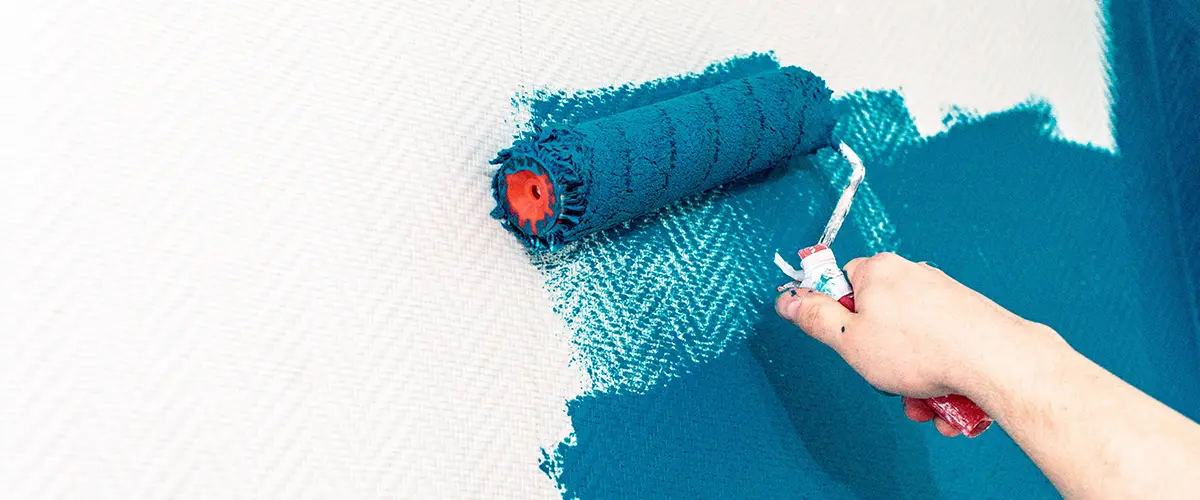 When it comes time to paint, use high-quality latex paints formulated specifically for use on walls. These paints will provide excellent coverage while also allowing you to easily clean up any drips or spills later on.
It's best to start with a base coat of white paint, as this will help brighten up the room and make it easier for other colors you may be using in your design scheme to stand out more clearly. Once this coat has dried completely (usually about two hours), move on to color-coding your desired wall colors until you have achieved the look you want!
Painting Techniques for Vinyl-Coated Paper
If your wallpaper is vinyl-coated paper, then it will most likely have to be removed before painting because the paint won't stick well to it. To remove the vinyl-coated paper, start by dampening it with warm water and letting it sit for several minutes before scraping it off with a putty knife or stripping tool. Once all of the old wallpaper has been removed, use an oil-based primer before applying your final coat of paint. This will help ensure that your paint adheres properly and lasts longer on the walls.
Painting Techniques for Solid Vinyl
If your wallpaper is solid vinyl, then painting over it can be done without removal—as long as it's in good condition! Start by cleaning the walls thoroughly using soap and water (or an appropriate cleaner) before rinsing away any residue left behind from cleaners or excess moisture from washing down the walls.
After letting the walls dry completely, apply either an acrylic primer or a two-in-one sealer/primer product designed specifically for covering existing surfaces such as wallpapers or paneling. Finally, apply two coats of semi-gloss latex paint for long-lasting results!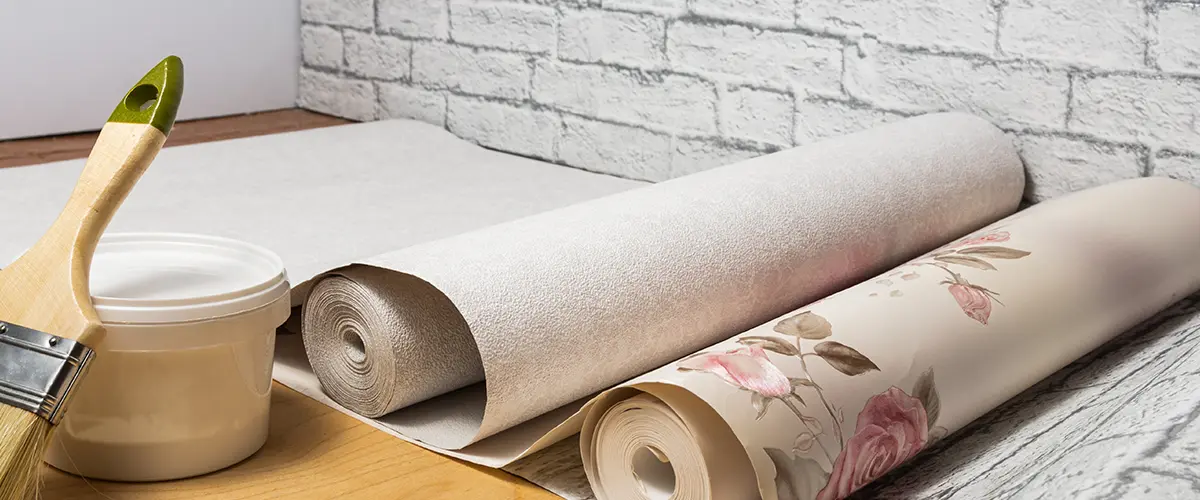 There are many beautiful wallpaper options available that can add value to your home. If you're considering painting over wallpaper, choosing the right type of paint for the job is essential. As you've seen, you'll also need to do a few things before painting, such as removing any loose wallpaper and repairing any damaged areas.
With time and effort, you can quickly transform any room in your house by painting over existing wallpaper and save a few hundred dollars down the road. And if you need help, feel free to get in touch with us, and we'll give your home a new look!