Here at EG Contracting, we are dedicated to providing unparalleled customer satisfaction with all of our interior painting projects. Our experienced team is committed to creating innovative solutions that will help you make your dream home a reality! Every job is an opportunity for us to collaborate and bring your vision into fruition – from the start right through to completion, we'll be there with you every step of the way.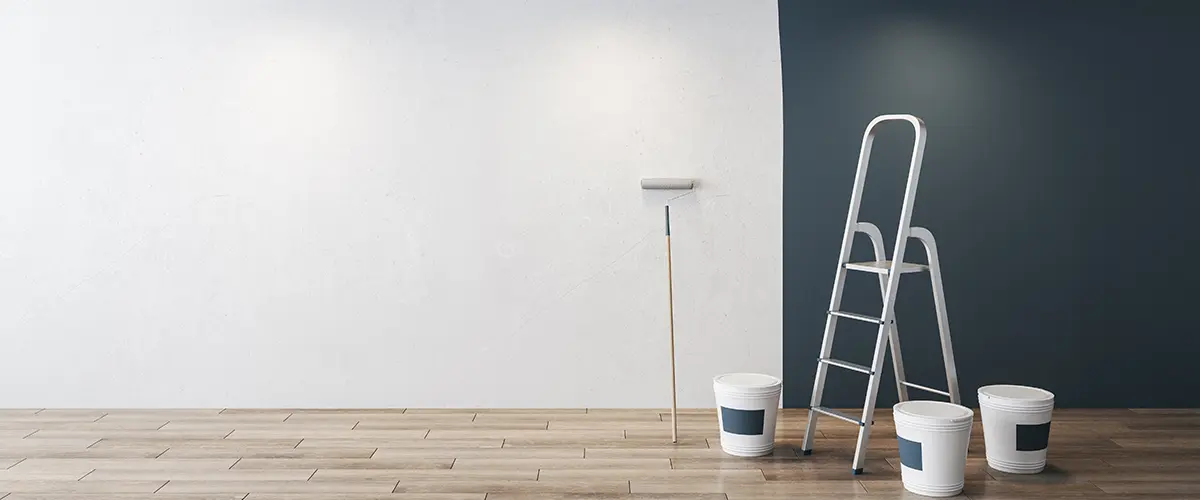 The Typical Interior Painting Cost In Centreville
When considering painting your walls in Centreville, remember that the cost of this project will vary based on the size of your space and which materials you choose. Customized requests may also affect overall pricing. Notably, larger projects often come with a higher price tag – so budget wisely!
Now let's look at the average interior painting costs according to different-sized spaces.
| Size (square feet) | Average Cost |
| --- | --- |
| Small | $3.000 - $5.000 |
| Medium | $5.000 - $7.000 |
| Large | $7.000 - $10.000+ |
Labor Costs By Room Type In Centreville
Redecorating your living space doesn't come without a cost, and when it comes to painting the interior of an ordinary living room you can expect to pay anywhere from $800-$1,500. Kitchens will run the same range depending on their size and type–$1500-$2,500 for bedrooms as well. Bathrooms? You're looking at expenses between $1000-2000!
| Room Type | Average Cost |
| --- | --- |
| Interior Door | $75 – $150 |
| Bedroom | $350 – $850 |
| Master Bedroom | $1.000 – $2.000 |
| Bathroom | $1.000 - $2.000 |
| Kitchen | $1.500 – $2.500 |
| Living Room | $600 – $2,000 |
Types Of Painting Finishes
Whether you are looking for a glossy shine or a velvet-like finish, interior painting can drastically change the look and feel of your walls. During our consultation, we will show you samples to help you decide which type of finish best suits your needs. Let's discuss some of the most popular finishes that many customers choose from!
If you're looking for a muted tone without any shine, then matte or flat paint is the ideal choice. Flat paints contain higher amounts of pigment and provide better coverage than other types of paint, meaning fewer coats are required – saving both time and money in the long run!
Additionally, this kind of finish is ideal for walls with scratches or nail holes since it covers them entirely without causing further harm. We guarantee to offer your desired result regardless if it's an indoor wall like a bedroom or outdoors!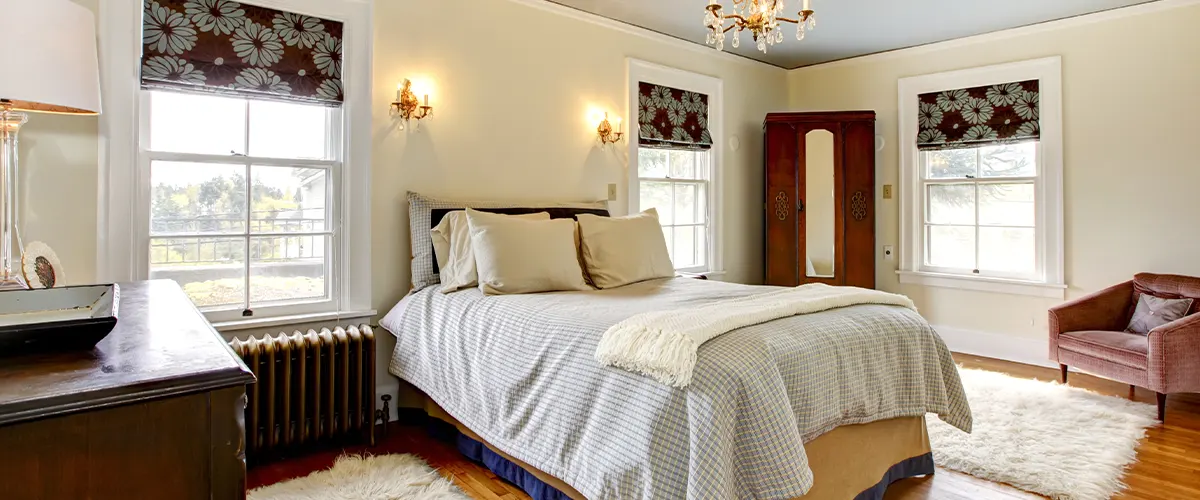 Bring your walls to life and add a level of intrigue by giving them a textured paint finish! With so many options, such as fabric or brick textures, it's simple to find the perfect one that matches your home's style. Why not take it up another notch with metallic textured paint? You surely won't regret this stunning addition!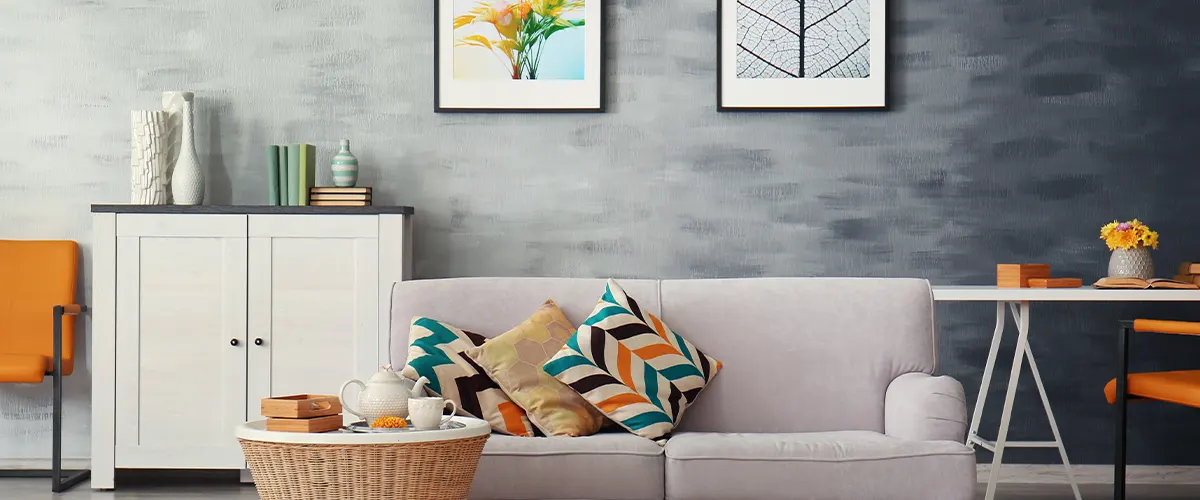 Satin paint provides perfect harmony between eggshell and glossier finishes, with merely the slightest hint of a pearlescent glow. It's ideal for darker spaces such as kitchens, bathrooms, or hallways that don't receive much natural light – instantaneously creating an inviting atmosphere in your home no matter how dimly lit it may be!
If you're seeking a special shine, satin paint is the way to go! Its velvet-like texture and gleaming quality adds an unmistakable flair – like pearls on canvas. Plus, its smooth finish makes it easier to spot and fix any application flaws. Don't miss out; check our selection now for your perfect match!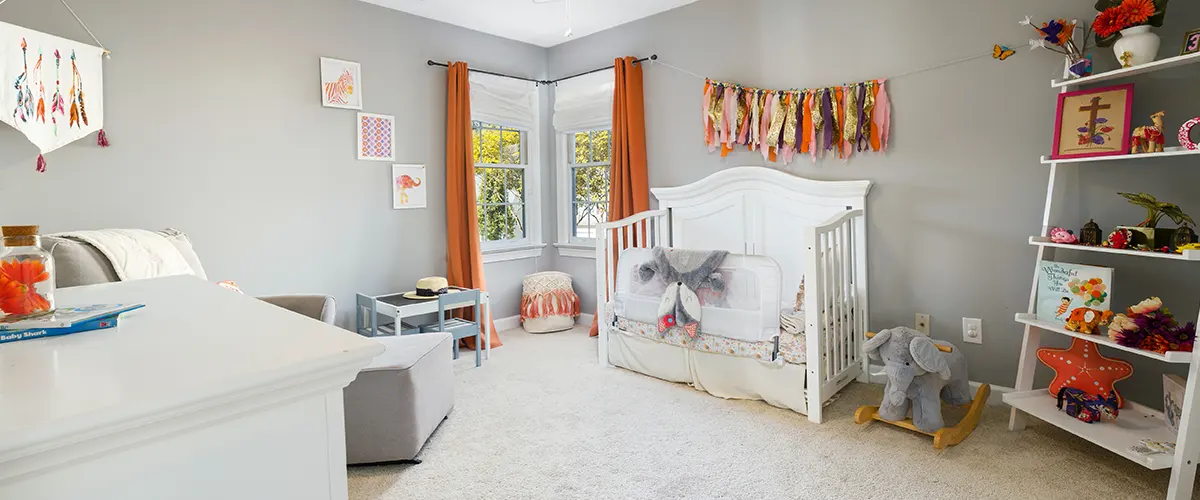 Eggshell paint is the perfect solution for those looking to give their walls a modern, low-sheen finish. Not only does this type of paint make your walls appear as smooth as an eggshell, but it also makes them more resilient and easier to clean — effortlessly concealing any imperfections that may be present!
Eggshell paint is the ideal choice for those desiring a balance between satin and flat paints. Its widespread popularity among homeowners lies in its capacity to mask flaws while still radiating a delicate luminosity.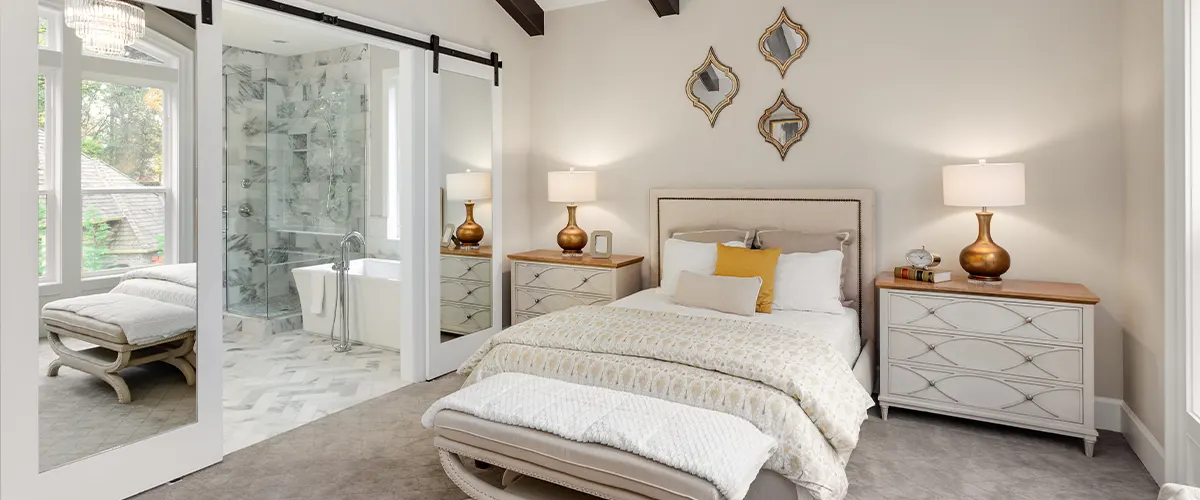 Get A Superior End-Product Right From Your Local Pros
Searching for a top-notch interior paint job in Centreville to impress your guests and invigorate your home? Look no further! We provide only the best quality paints and materials, so you can believe that our work will be immaculate.
With our hassle-free and speedy process, you can relish your new living space in no time. Above all, we want to ensure that you adore the paint job – if there is something about it that falls short of your expectations, please don't hesitate to let us know right away so we can make sure it meets your needs!
With us, you're getting: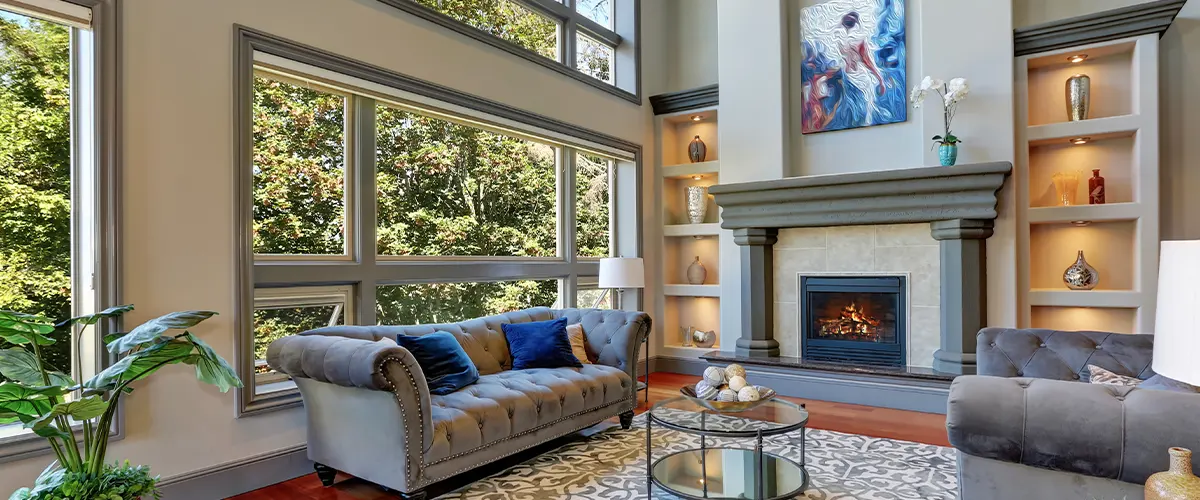 A Brand New Interior Space Is Closer Than You Think!